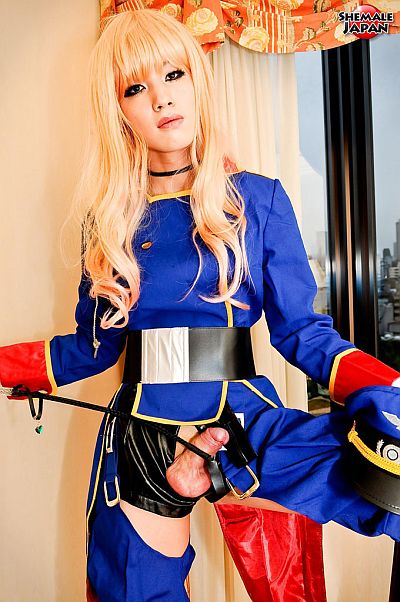 Japanese Shemale Kanato strips out of her costume and plays with her big cock till she shoots her cum in this movie at Shemale Japan.
Kanato is a TV celebrity newhalf who owes her fame to her love of cosplay and the anime characters she likes to portray.
There is something about Kanato that is so feminine and very intriguing when she is dressed up, even her voice changes when she gets into character!
She sounds just like a genetic girl and guys have no idea she is packing a penis down her panties.
She confessed that she has gone out with guys dressed as a female, and then told them the truth when they are already in the hotel room.
'So far not a single man who claimed to have no interests in a cross-dresser did not fall for me,' said Kanato with a devilish grin.