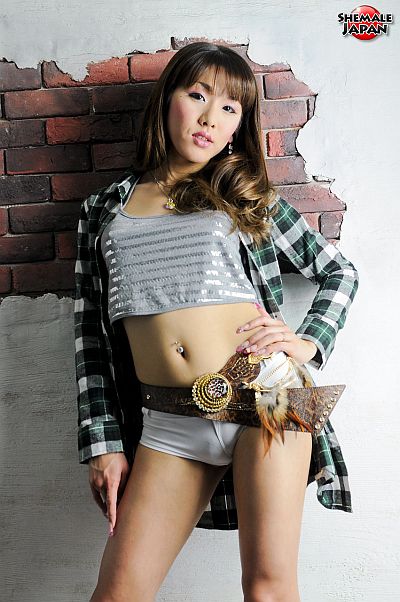 Pretty Japanese Ladyboy Karina looks casual and beautiful in this stunning video where she shows off her fabulous body, legs, tits and ass!
What's hard to miss, though, is that bulge in her tight shorts, which is very noticeable as she stands and poses in her stylish clothes and platform heels.
Karina is one of the most popular ladyboys on Shemale Japan, and you'll see why when you watch her whip out her stiff erection from behind those tight pants!
What a magnificent cock this girl has (and such a pretty face too), it's a real pleasure watching her stroking her rod and cumming over her fist and onto her belly!