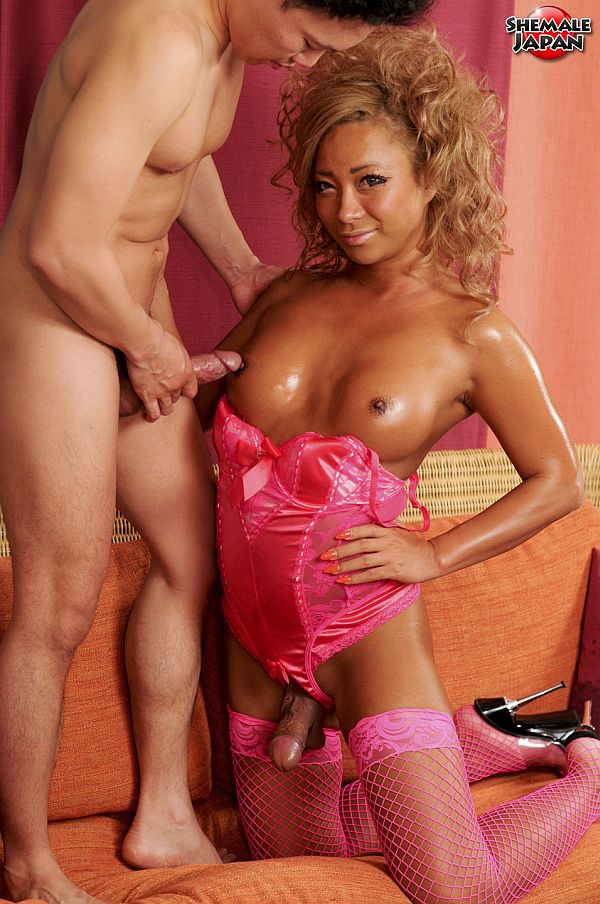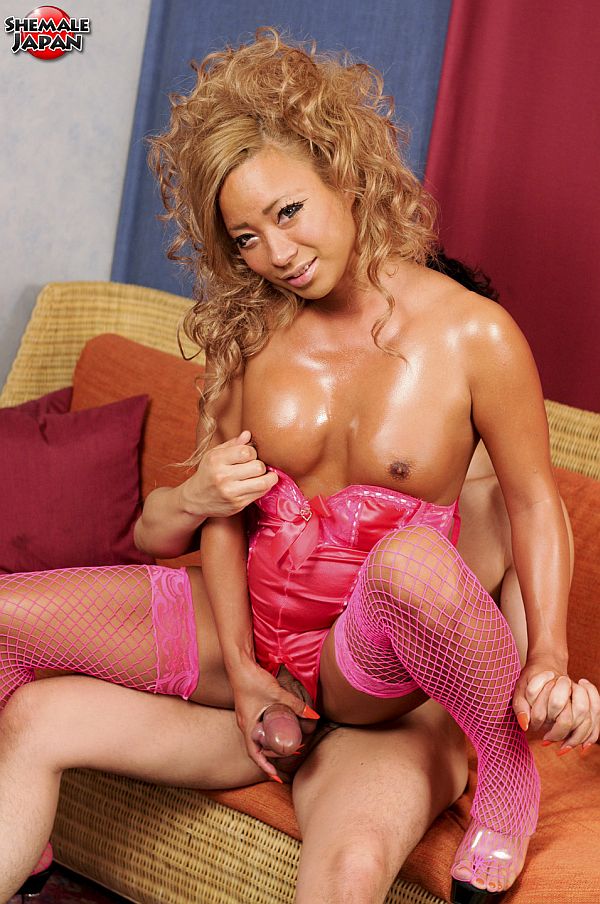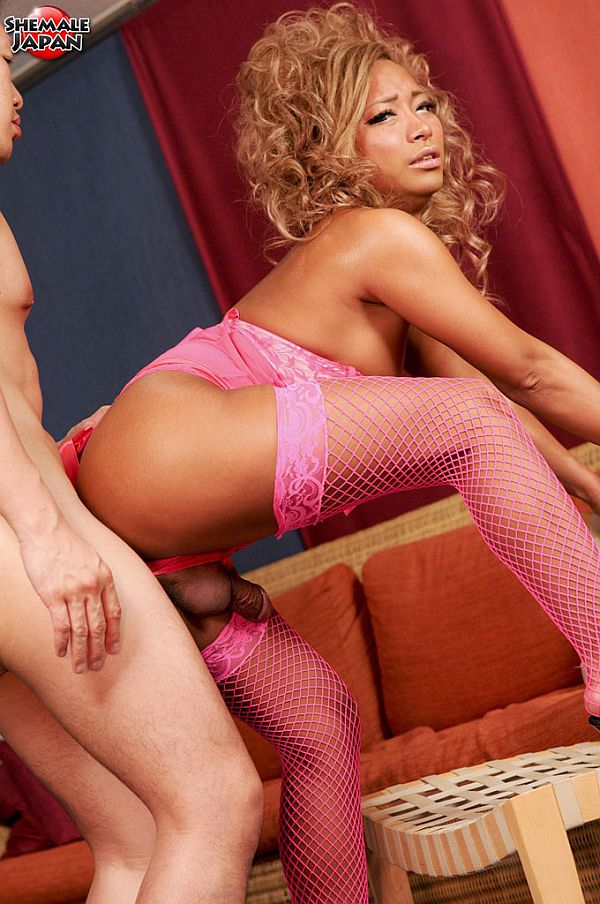 We are delighted to welcome horny bronzed beauty, Ayu Kamasaki who makes her outstanding debut in this steamy hardcore video. Dressed for sex in her racy pink basque, fishnet stockings and heels, she gave an awesome performance as she sucked and fucked like the dirty slut she is…
Ayu has a really huge cock with veins that bulge thickly along the shaft and a plump, purple cock head that looks likes it's about to erupt jets of hot sperm at any moment.
The fucking girth on that thing…
Ayu sat there in her slutty pink basque with her fingers wrapped around her huge tool, wanking it slowly in her hand. Her fingers slid up and down the shaft and glided over the thick purple knob, polishing it off with rounded strokes of her expert hand. From the look on her face, we could see she was clearly getting a lot of pleasure as she handled her magnificent shemale member…
Ayu stood and repeatedly tightened her sphincter muscle, making her erect cock twitch and bob like it had a life of it's own and made her heavy balls swing between her stockinged thighs. Hiro got on his knees and swirled his tongue around the thick rim of her cockhead, then popped it in his mouth and made loud slurping sounds as he sucked on her purple helmet.
Ayu returned the favour, squatting in front of Hiro and sucking him off with great gusto as she wanked her own cock between her stockinged thighs. Sucking and slurping on his bell end, she then pushed his cock flat against his belly and flicked her tongue over his heavy, sweaty balls and slid it up the length of his erect shaft.
And that's just the beginning, as this lusty pair get down and dirty together, sucking and fucking each other, with Ayu squatting and bouncing up and down of Hiro's dick, her thick cock flapping between her legs as she rides her man.
Hiro finishes by cumming in her ass and his spunk slides out of her creampie cum hole and down the back of her thighs. Then he wanks Ayu off and she gasps with pleasure as him hand tosses her off and she ejaculates thick white sperm over her tanned naked belly.