Japanese shemale Mai Ayase stood and showed us the black, knee-high boots which she had recently bought for herself, as she loves wearing leather, saying they felt so soft and sensual against her legs.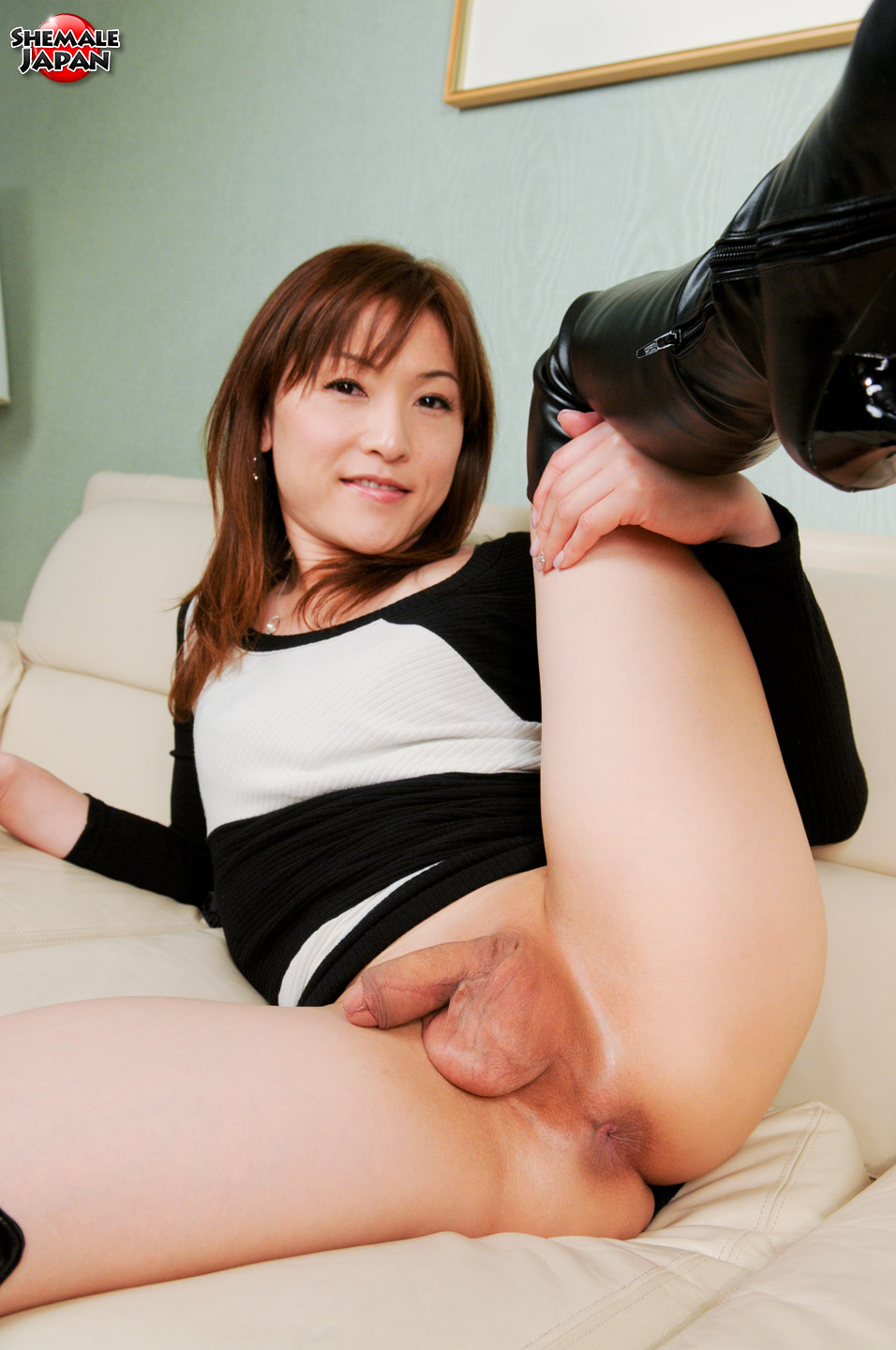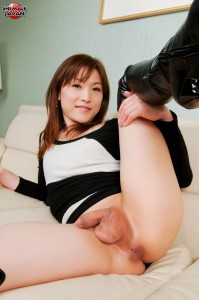 We noticed the contrasting bare flesh between the top of her boots and the edge of her dress looked particularly sexy, as she turned around on the spot to give us a look.
Sitting on the sofa she opened her legs to show she was wearing some black and white, tiger stripe patterned panties. She slowly lifted her skirt higher and revealed that her erect cock was already hard and poked its head over of the top of her panties.
Mai pulled her panties to one side to allow her erection it's freedom, then lifted up her dress to show she was wearing a matching black and white bra, which she unclasped at the front to uncover her tits.
Lifting her ass off the sofa, she slipped her panties down her legs and over the shiny, black leather of her boots. Then she sat and raised her legs up, spreading them open to display her hard cock, balls and ladyboy ass cunt, all of which looked very inviting.
Mai stripped off her dress then stood with her erection sticking out proudly as she stroked it in her hand, then knelt with her ass tilted upwards and pushed her cock and balls back between her legs