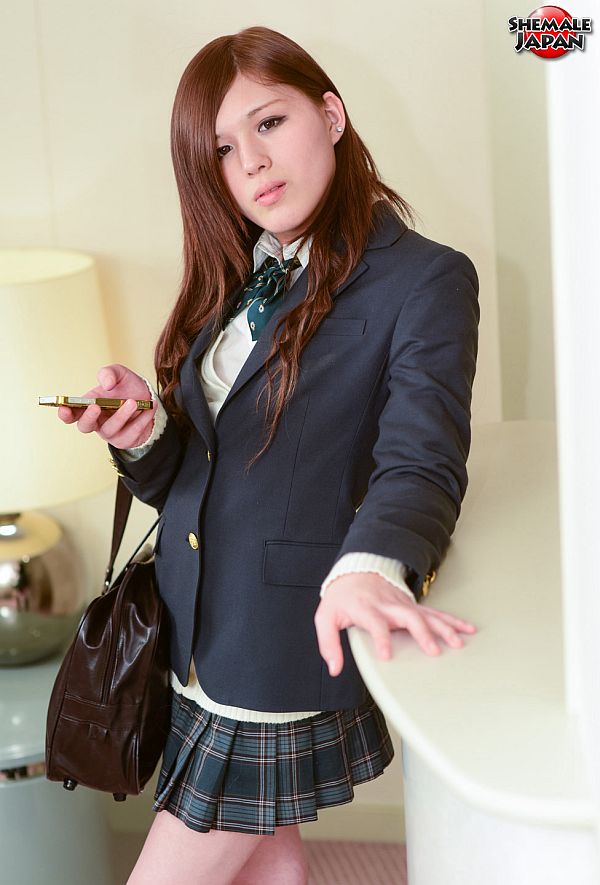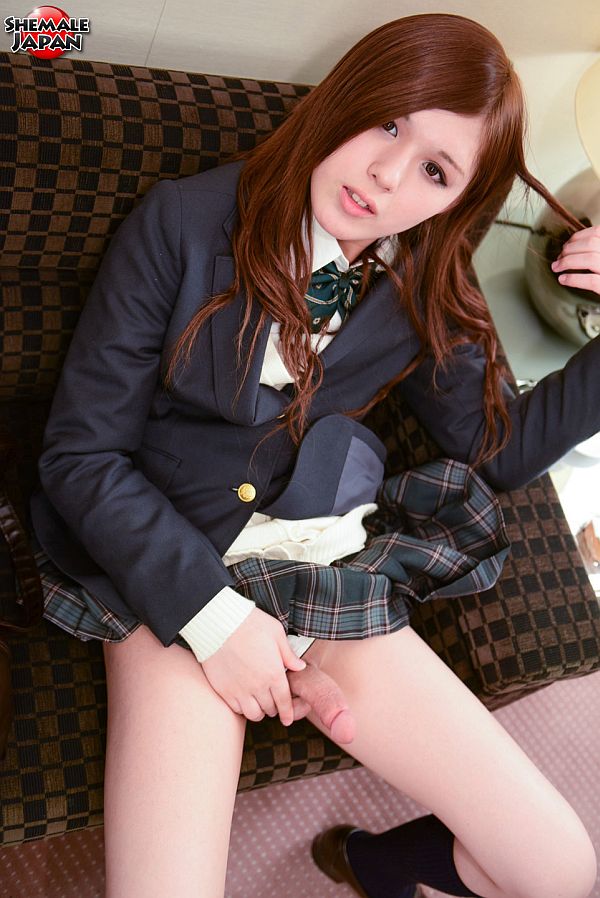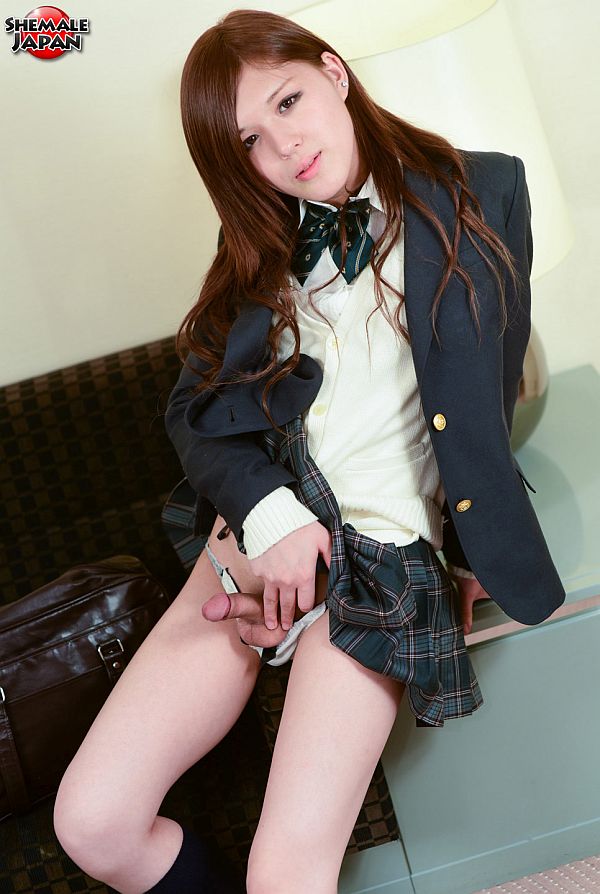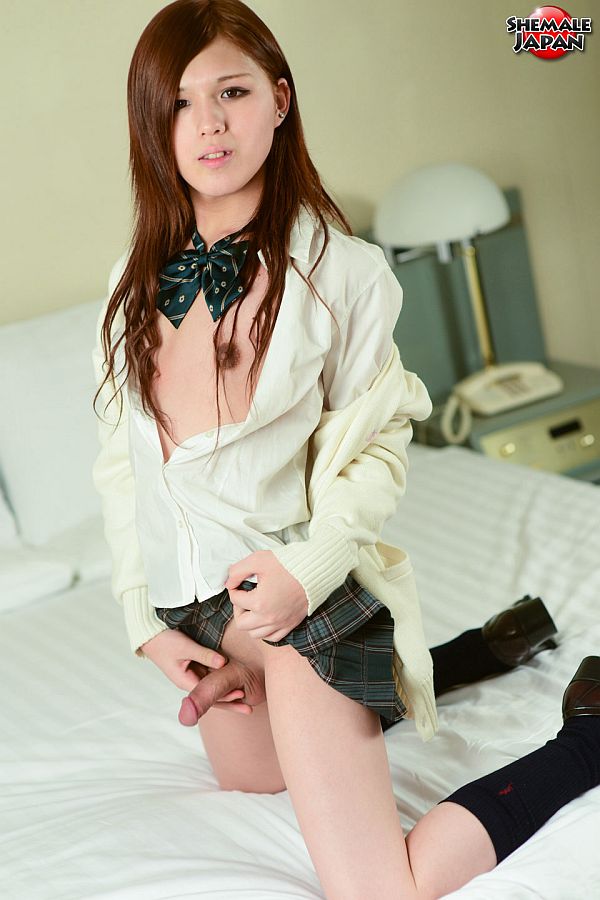 Japanese newhalf Mitsuki looks so cute as she poses in her school uniform, her short plaid skirt and socks offering a nice contrast to the lovely softness of her bare legs.
After a long hard day studying, Mitsuki is up for some fun an games once she gets home. After all, she is a horny little girlie and her ladyboy cock has been getting stiff inside her tight panties all day long.
Sitting on the sofa she spreads her legs slightly to give an up-skirt view of the bulge of her cock under the tight cotton of her white panties.
Mitsuki pulls aside the crotch of her panties and wanks her erect cock as she opens her shirt and plays with the erect nipples of her petite titties.
Stripping her pantie thong down her legs, she sits back and continues to wank herself off, still dressed in her pleated skirt, socks and shoes.
Mitsuki pulls her legs back against her chest and spreads her ladyboy pussy, her fingers exposing the puckered ring of her tight anus.
Kneeling on the floor she offers up her sweet ass and her balls swing heavy as she pushes her cock between the back of her thighs. Then she kneels on the bed and smiles sweetly as she holds her skirt around her waist, she tugs on her hot, little prick.