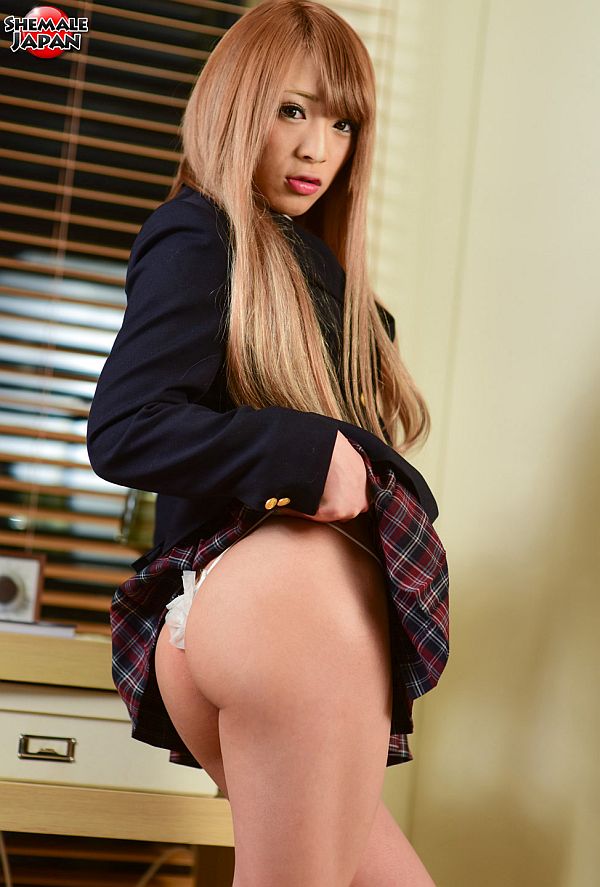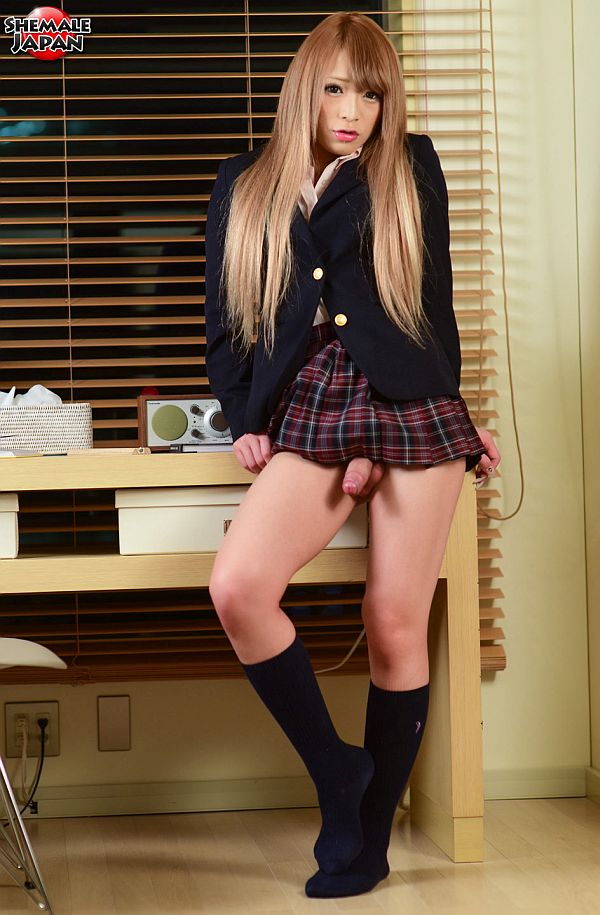 Konatsu Satsuki is so cute as she relaxes at home in her school blazer, plaid skirt and socks as after a long day at collage. She's been feeling horny all day long and now she just wants to play her cock and release her sperm to relieve her sexual frustrations.
Konatsu finds it's not easy being a teenage girl with a cock that keeps getting stiff at inconvenient times, especially while sitting at her desk in the classroom. The tightness of her panties around her bulging erection made her want to put a hand up her skirt and jerk off under the desk. But she decided it would be better to wait until after class and then she could release her cock from it's constraint and give it some proper attention.
Once home she stood in her socks and lifted up her skirt, revealing her tiny pantie thong and the smooth flesh of her thighs. She pulled her skirt higher and bent over to pull aside her panties and expose the tight ring of her bum hole, the place where she'd like someone to rub the head of their cock and penetrate her tight little ass.
Konatsu turned around and pulled her cock out of her panties and started wanking, her balls so round and tight in front of her closed thighs as she jerked herself off.  She wrapped her fingers around the shaft of her erect penis, tugging the taut foreskin back over the shiny purple knob of her throbbing dick with every stroke of her hand.
Stripping off her uniform, Konatsu reclined in a leather chair and tossed herself off, building up her pleasure until she climaxed and ejaculated gobs of thick, hot sperm over her flat, naked belly.