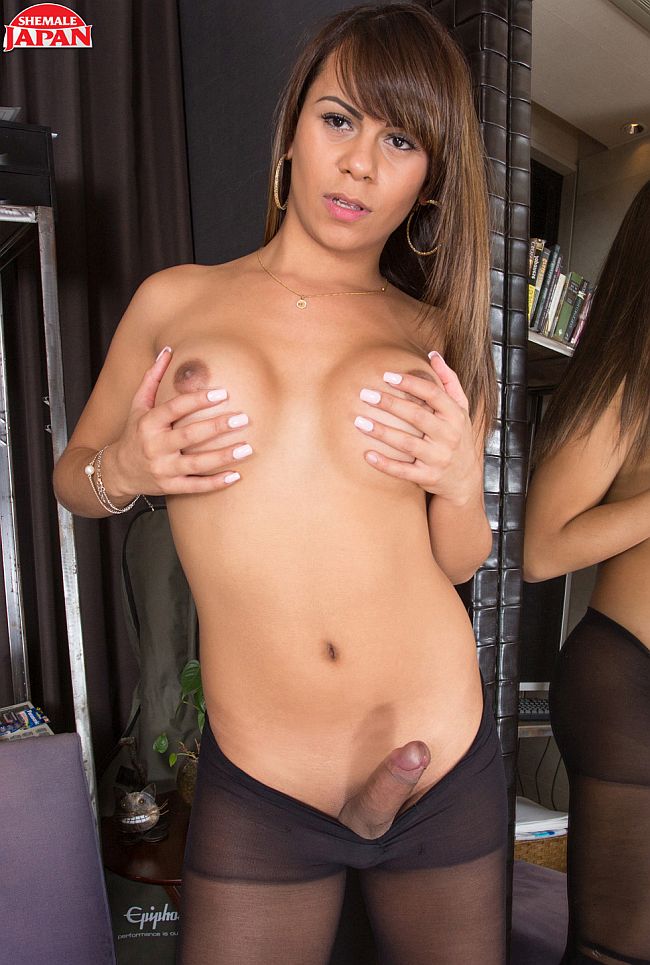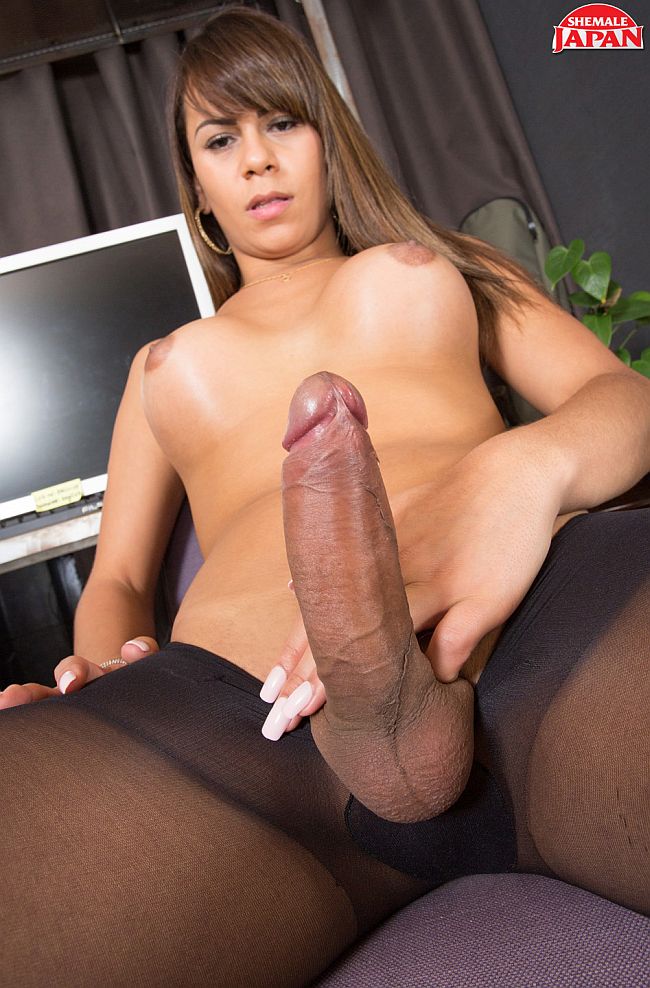 Exotic ladyboy Natalie returns to SMJ and stripping off her leather shorts and pantyhose she wanks her huge erect cock in her 1Oth video and photo-set.
Natalie is a very unique tgirl of mixed race, having a Japanese mother and Brazilian father, she has all the allure of a Japanese girl and the passion of a hot blooded Latina. She moved to Japan 7-years ago and now regards Japan as her home. Being of mixed race and fluent in Japanese, she finds she is very in demand as an escort in Tokyo where she works.
Natalie made her debut appearance on SMJ back in April 2015 and her popularity with our members has ensured we featured her regularly in both solo and hardcore videos.
In her latest update, our busty olive skinned beauty begins by lifting her top to show off her big round tits and squeezing her bulging erection inside her tight leather shorts.
Stripping off the shorts, she grabs the shaft of her thick, hard cock and rubs it through the sheer, black nylon of her pantyhose, while looking at herself wanking in the full-length mirror.
Natalie squeezes the shaft of her erection and caresses her bulging balls through the tight nylon that clings to her throbbing sex. Thrusting her hand down the front of her hose she wanks her huge dick, rubbing the purple crown of her cockhead against the taut nylon screen for extra pleasure.
Natalie pulls down her hose so they are tight under her balls, and strokes the long shaft of her erection while watching her reflection in the mirror.  Fingers tapping the head of her penis as she plays with the sticky, clear strands of pre-cum, that leak out of her pee-hole.