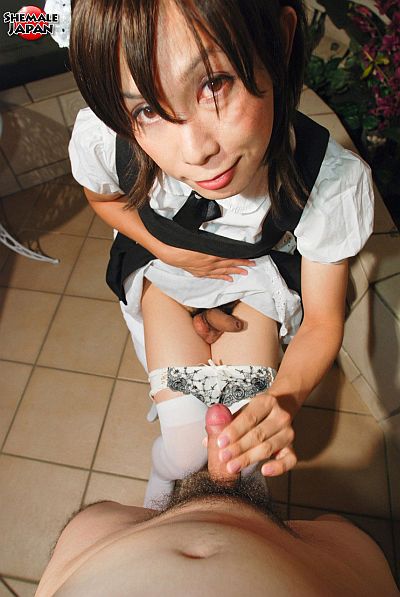 Beautiful Japanese shemale Yuko gets into her cosplay maids uniform and services the hotel guests cock.
Now this is what I call room service! Shemale Cross-dresser Yuko in her cute maids uniform giving this hotel guest some sexual relief after a hard day doing business.
Yoko pulled down her panties from under her sexy dress and got out her lovely cock and held it in her hand. Then she tugged on the guys prick and gave him a lovely blow job.
Imagine that soft feminine mouth of hers around your erect cock. Yuko would make you shoot off your hanabi (Japanese fireworks) in no time. Hai, what a good little cocksucker!
SEE MORE OF NEW HALF YUKO IN HER COSPLAY UNIFORM AT SHEMALE JAPAN