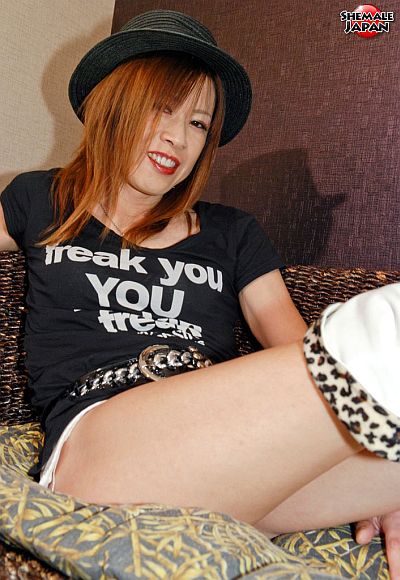 Japanese shemale Aki is 29 years old, has beautiful eyes, long legs and a slender body just perfect for sex.
She lives in Osaka and works as a call-girl, and though she is castrated her libido hasn't been affected in any way. In fact she admits she`can`t live without sex`.
Her favorite position is to be fucked from behind 'doggy style'. She likes to look over he shoulder and let you know how much she is enjoying getting fucked by the look on her face. If you are doing it right, you'll see the pleasure.
Aki has a very sensual body and has several erogenous zones, including her feet, so if you lick her toes all the way up to her thighs, she will do anything you want.
Aki is one very beautiful woman with an open sexuality that delivers, so see her movie here at Shemale Japan.