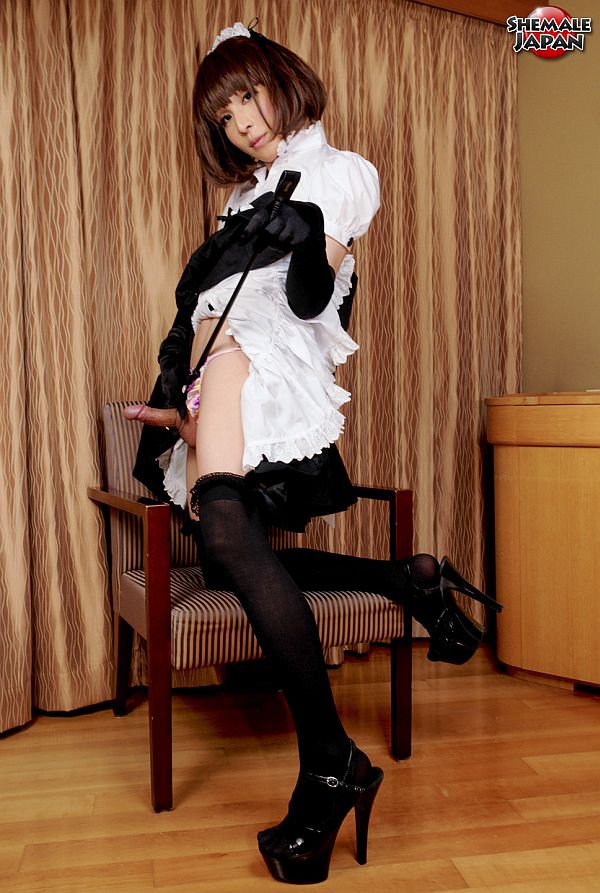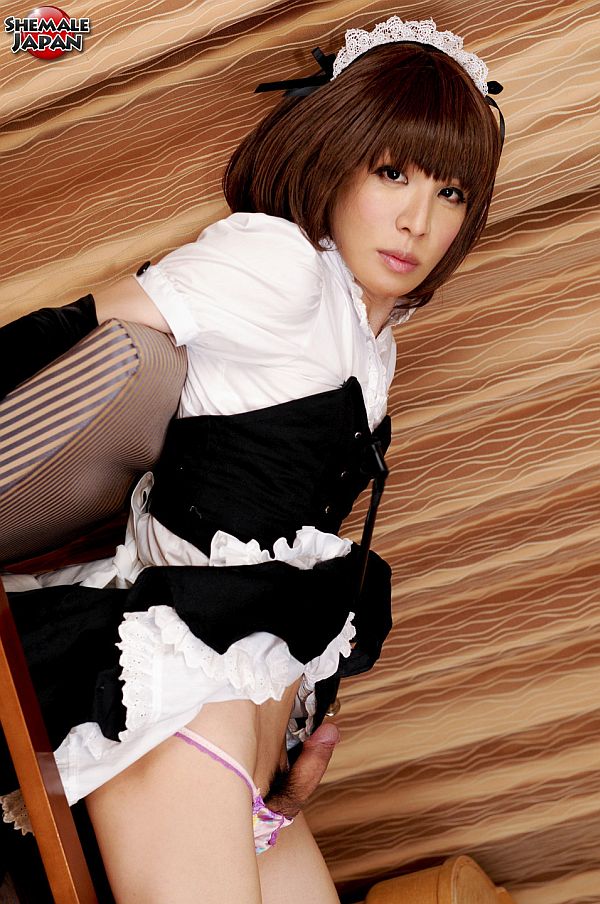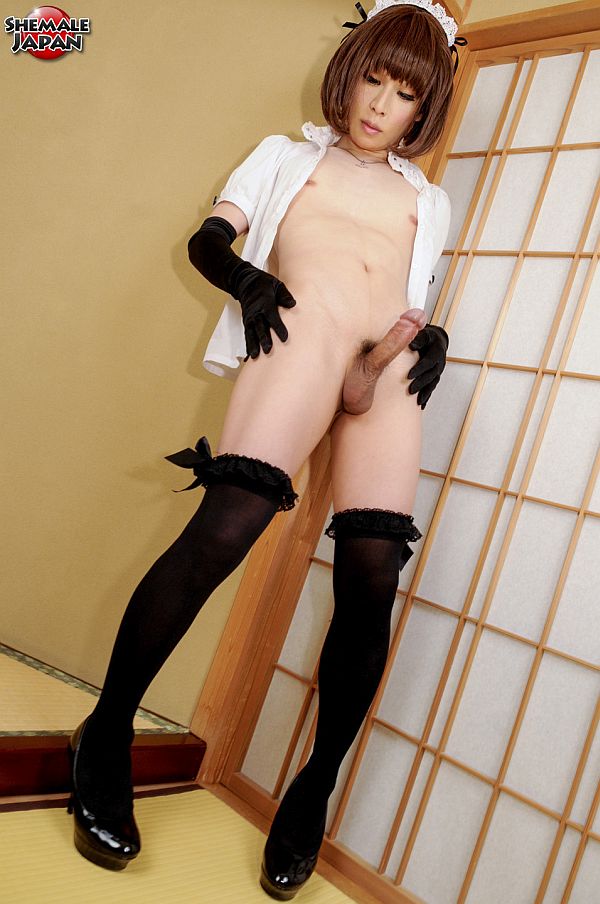 Miharu Tatebayashi looks so damn hot in her satin maids outfit, her arms covered in long satin opera gloves, her legs in black stockings and feet in open-toed heels.
Lifting her skirt reveals a frilly white petticoat and pretty pink panties, her cock bulging under the tight triangle of soft cotton; the black hairs of her pubic bush appearing just above the waist of her tiny thong.
Miharu slides her fingers inside her panties and releases the erect shaft of her stiff member, which pops up over the top of her thong. Pulling on her panties she rubs the soft material up and down the shaft of her thickly veined cock, enjoying the sensation as the crotch stretches tightly around her balls.
Releasing her monster erection, she grasps the shaft with her gloved fingers and leisurely pulls the foreskin back over the shiny purple knob of her throbbing cock-head and wanks herself off.
Kneeling on the chair, she pulls the cheeks of her ass apart, exposing the puckered ring of her ladyboy pussy, so inviting, you'll just want to push your cock right up it. Then she pushes her cock back between her thighs, the veins throbbing along the shaft and her balls hanging heavy, tempting you to milk it in your hand.
What slutty little maid! On her knees with her ass on offer. She needs fucking, for sure! Can you feel that tight ass pussy squeezing every last drop of sperm from your balls, as you cum inside her ladyboy fuck hole!