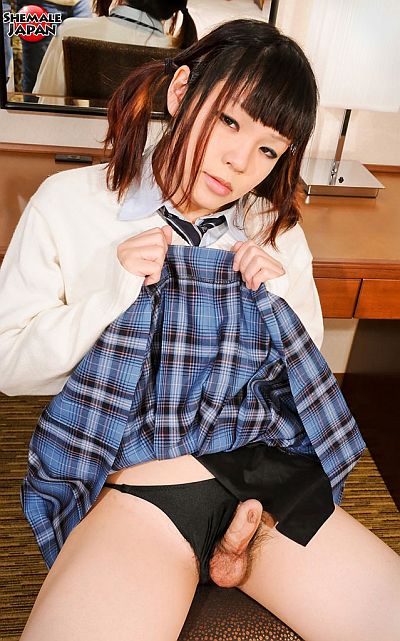 Twenty year old  Shion is a transsexual from Tokyo is a full-time college student who moonlights as a bar hostess at night.
She looks and acts a bit shy, which is very much a part of her appeal, and she looks even cuter dressed in her Japanese schoolgirl uniform.
The start of the video see Shion acting like a shy schoolgirl, but soon she is lifting her skirt to show off her black panties.
Undoing her tie and opening her white blouse, Shion feels her soft and petite tits with perky brown nipples.
Then parting her legs she pulls her panties to one side and releases her stiff uncut cock. She proudly shows off her stubby erection as it stands with excitment from her pubic nest, and lets us have a good look at it while she has a little play.