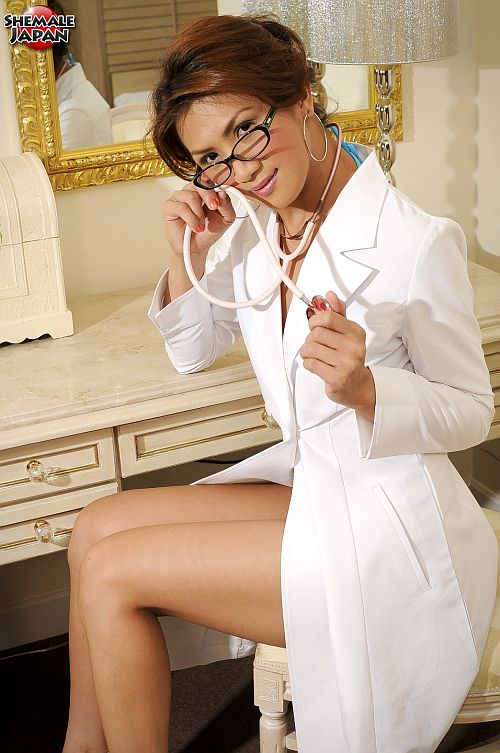 Honey is one hot looking shemale doctor dressed in her crisp white coat and long bare legs with sexy white heels in her latest video at Shemale Japan.
Sitting cross legged this cute ladyboy looks over the rim of her glasses at her patient, and you just know she has something in mind that will get his pulse racing.
Lifting her long, sexy legs with their softly tanned skin onto the top of the table your focus is very much drawn to her feet and heels.
Stripping off her lab coat reveals she is wearing a skimpy turquoise coloured bikini underneath, and she gives a rear view as she pulls the thong of her panties to one side and seductively moves her ass in front of your face.
Untying the thong she releases her cock and kneeling on the bed she jerks it of and squeezes out her cum onto a plate.