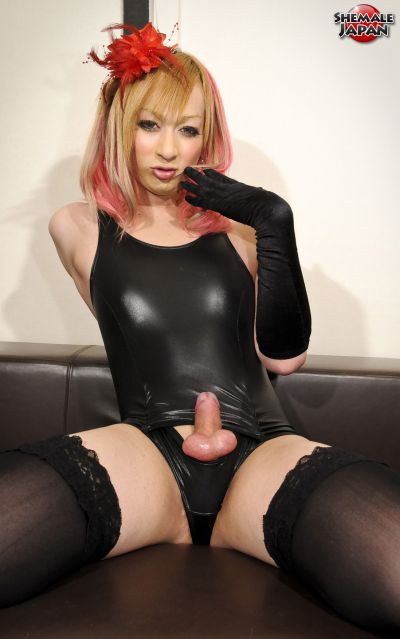 Newhalf Miu Momoka loves to dress up and play with her hard shecock and in this video she shows just what a slutty girl likes to do when she's wanking at home.
Wearing some tight fitting spandex, Miu sits with her legs apart as Hiro teases her bulging cock which is concealed behind the stretchy material of her tight black panties.
Feeling her erection twitching behind the tight material of her pants, she pulls out her lovely thick cock and Hiro teases the cockhead and strokes it off in his hand.
Miu then oils up her thick cock and heavy balls, which makes her cock glisten in the light even more than before. Then laying back on the bed she tugs on her stiff prick with rapid strokes, and as she cums her ladyboy sperm flies out in thick strands and lands on her belly.
Miu may appear a little shy at first in the way that many Japanese girls are, but she loves to beat off her lovely cock as you'll see in her latest video.