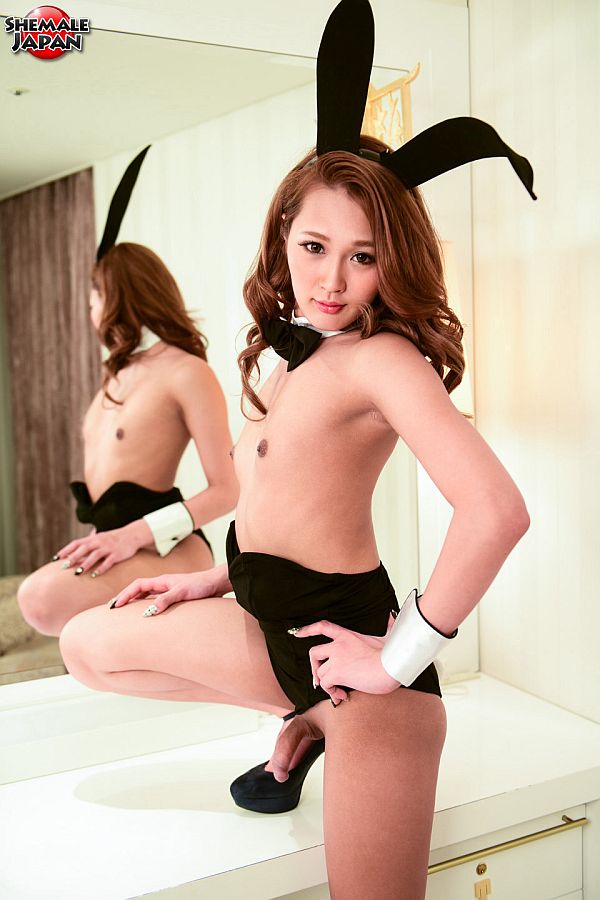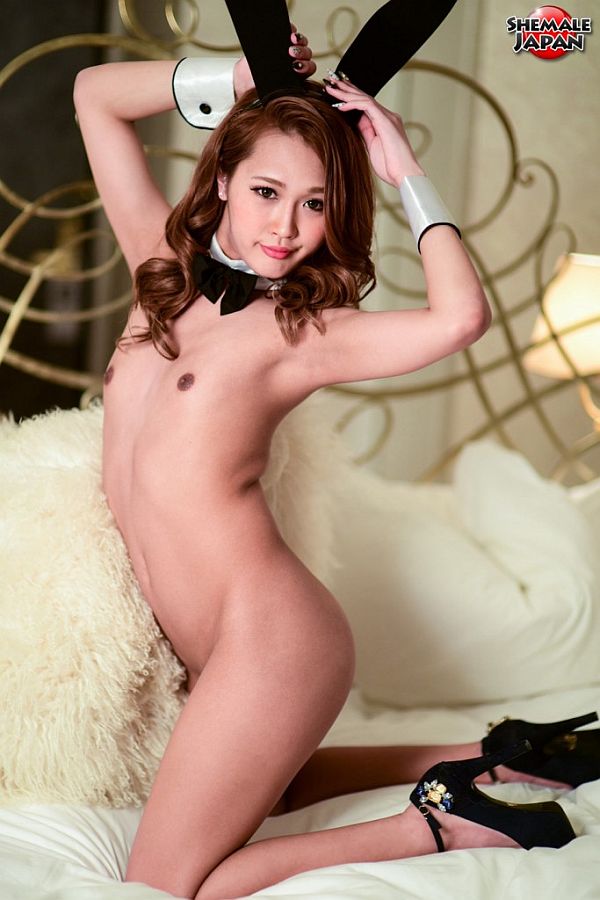 Japanese newhalf Beni Sisaki is ready to entertain you dressed in her fuck bunny outfit, large floppy ears and sexy white pom-pom for a tail in her latest video at SMJ.
What a cute little play thing she is as she poses in that bunny costume, her face so pretty and her shape is so perfect as she poses for your pleasure. She turns to show you the highlight of her bunny tail and the small rounded cheeks of her sexy bum half covered by the black material of the leotard above the flesh of her naked thighs.
Sitting she crosses her legs and her hand brushes over the soft, flawless skin of her thighs, over her knees and down the slender legs. Then she pulls down the top of her costume and reveals the dark brown nipples of her tiny tits.
Beni reclines in the chair and pulls aside the crotch of her costume and gently wanks the curved shaft of her cock between her slender fingers. Then stripping off she climbs onto the bed full naked and lays back against the fluffy pillows with her legs open. She lifts her bum off the bed and spreads the cheeks of her ass to give a view of her puckered anus and pushes her erection forwards so it stands up long and stiff between her thighs.