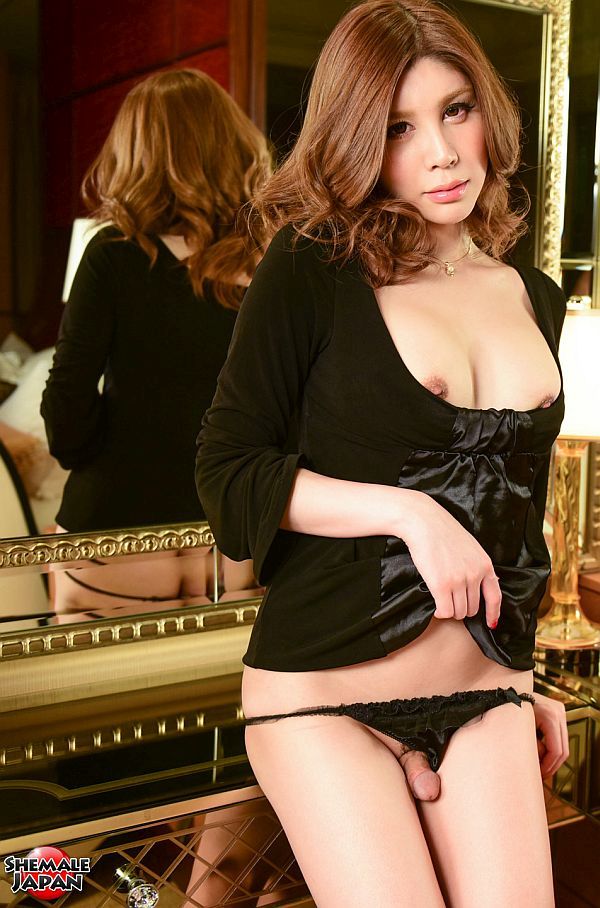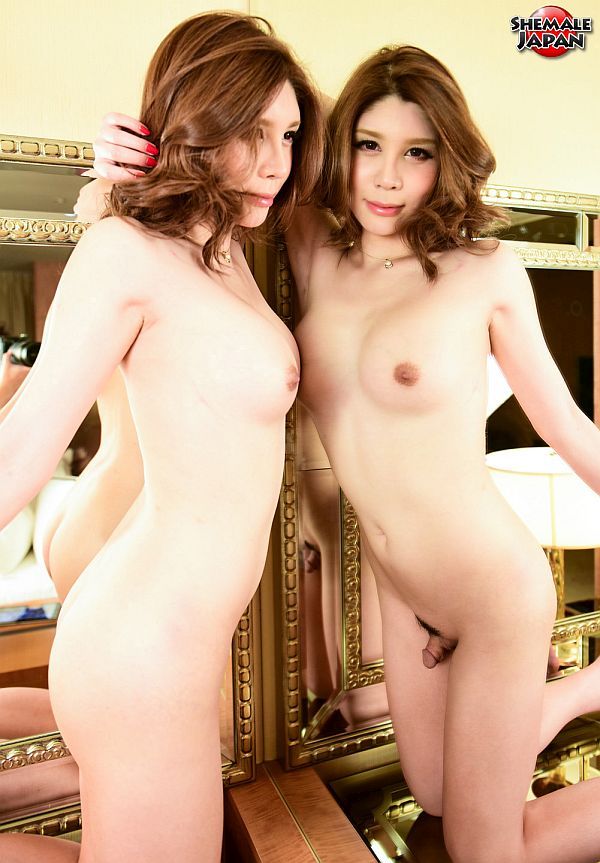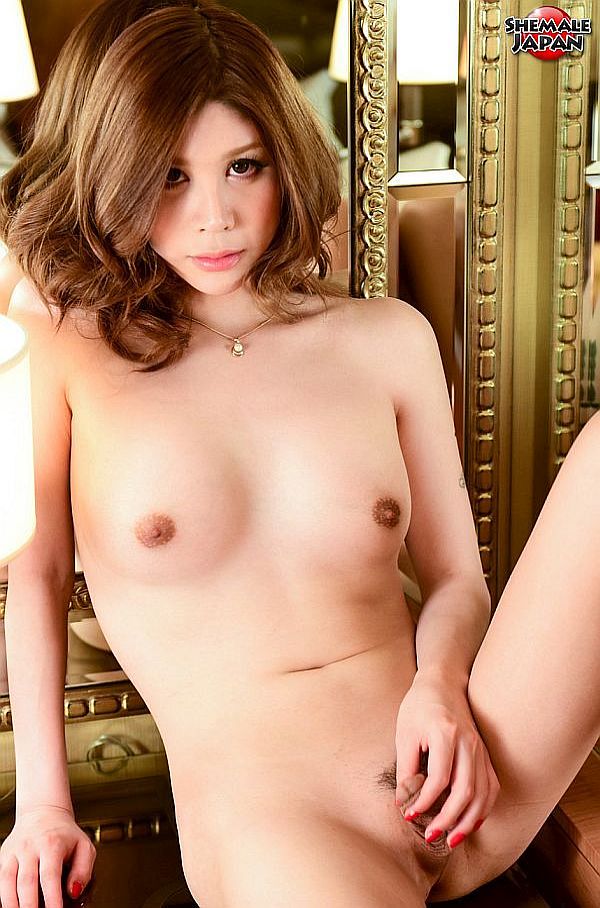 Rena Araki (24) is a beautiful and charming newhalf from Tokyo, and won the "Japan's Most Famous Transsexual AV actress" award in 2014. She is just the type of girl you could take out on a date and no-one would know she was packing a penis down her panties.
Long brunette hair frames her beautiful face and her eyes twinkle, she smiles warmly as she sits poised, hands resting lightly on her knees. Her voice is very feminine when she talks, and answers the questions that Hiro puts to her, in a charming and friendly manner that is so attractive.
Rena stands to strip off, slipping the top of her dress down her arms to reveal her perfectly formed breasts and their perky brown nipples. Her skin is smooth and flawless, as you will see when she slides the dress down her slender frame and lays back down on the sofa. Then she hooks her thumbs into the waist of her thong and pulls it down to reveal her erect cock as she draws her panties down her long, slender legs.
Rena stands and poses as she plays with her small but beautiful cock, just the right size for someone who is looking to get into sucking a she-dick for the first time. Well, we all have to start somewhere and given that she likes to meet guys to fuck, you may just get the chance to meet this girl one day if you are visiting Tokyo.