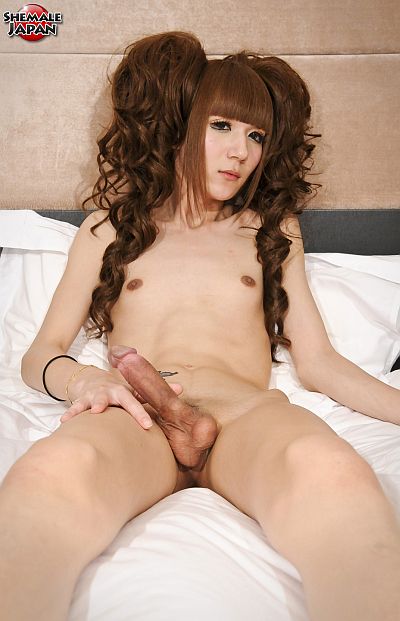 Japanese shemale Miki B returns today, posing in her teeny bikini before she wanks off that huge cock of hers and ejaculates her ladyboy cum in her latest video at Shemale Japan.
Miki is really quite sweet with pretty eyes and soft lips, and if you like slender girls, then Miki is perfect as she has a very slim figure. As feminine as she is, Miki has never used hormones to achieve her looks. Which is just as well, as transsexuals who do use hormones don't produces sperm, and as you'll see Miki does cum at the end of her video.
One of Miki's best features is her huge cock, which stands out proud and erect from her slimline body. It's quite a bit bigger than some other ladyboy cocks, and the shiny, tight skin of her cockhead reflects the light as she strokes her shaft.
When Miki kneels to show off her hot little ass, she pushes her cock and balls back between her thighs, giving a perfect view of her love tackle. Then she lays back and gripping the shaft of her long prick she squeezes out her cum onto her belly.