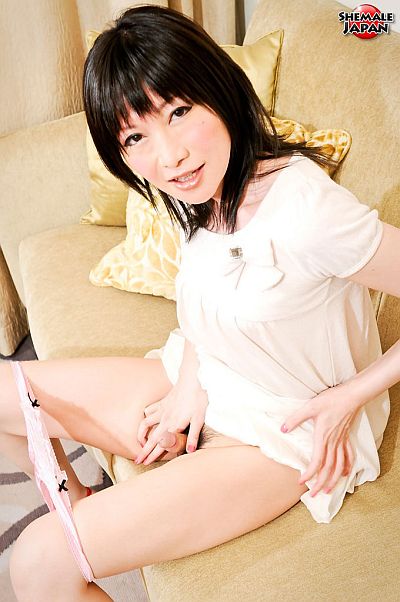 Hinata is a 24 year old newhalf who works at a well-established brothel in Akasaka, Tokyo.
This cute Japanese ladyboy had never done a porn video shoot until we approached her to do her first for Shemale Japan.
Her well-defined features, milky white skin, long legs and nice hormonal breasts, make Hinata look just like a typical, pretty Japanese girl next door. In fact no one can tell the difference as she passes on the street and it's not until you get into her panties that you'd notice the difference.
She has a lovely small cock, so cute as it stands up from her lap, just perfect for sucking.
She's a recent addition to Shemale Japan and has done 3 videos so far. In this video she shows off her cute pink panties then plays with her erect cock.