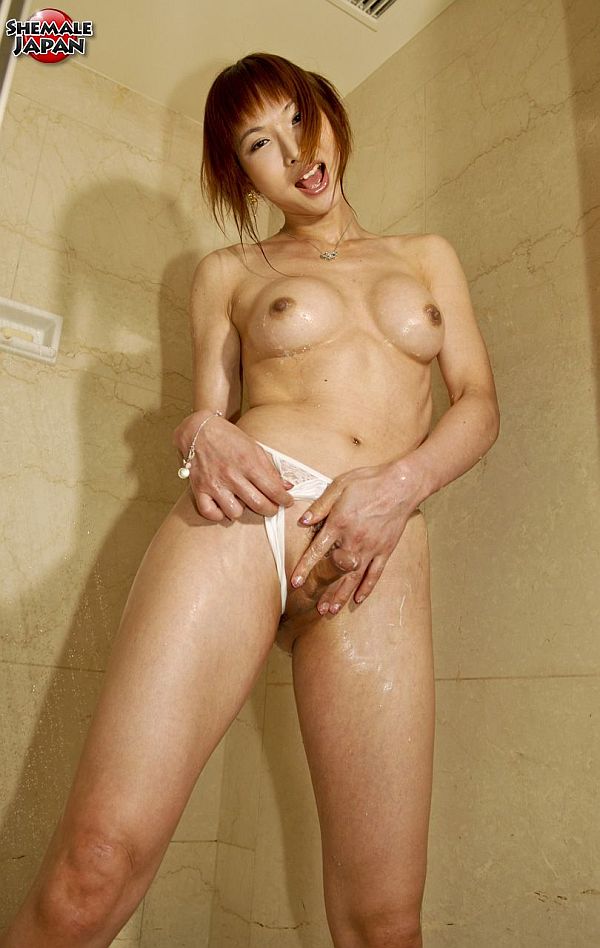 Even t-girls have to keep in shape and running is all the rage these days. Miki Mizuasa is one of millions caught up in the trend and she's been at it all morning.
Her lovely tiny boobs are drenched in sweat along with the rest of her incredible ladyboy body.
She strips off her clothes and hops in the shower. The water runs down her perky boobs and down to her massive Asian ladyboycock.
After a minute or two, she's cleaned up, but I want her to stay in there for a while because I still feel filthy!
GET MORE OF THE NEWEST TRANNY NICHE, JAPANESE NEWHALFS AT SHEMALE JAPAN