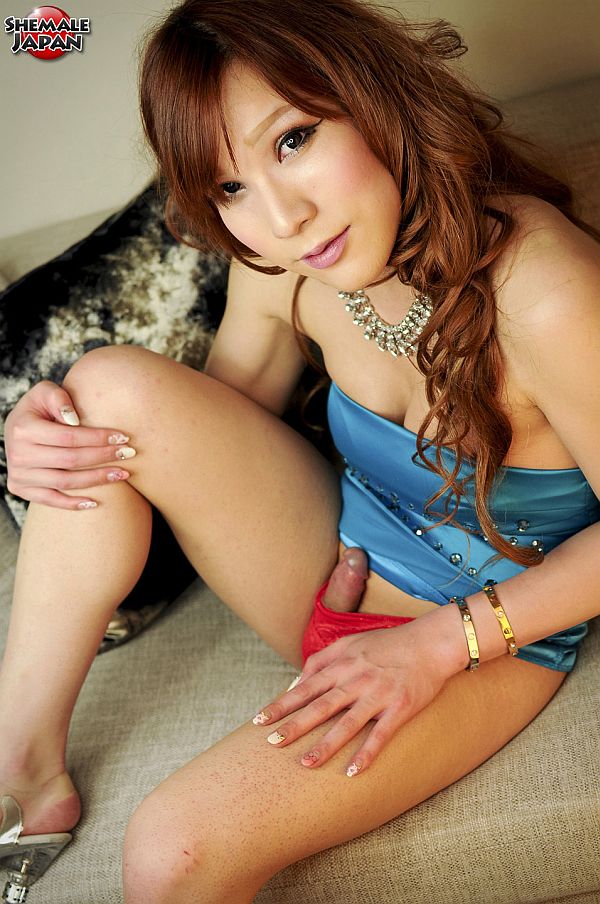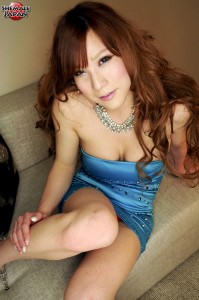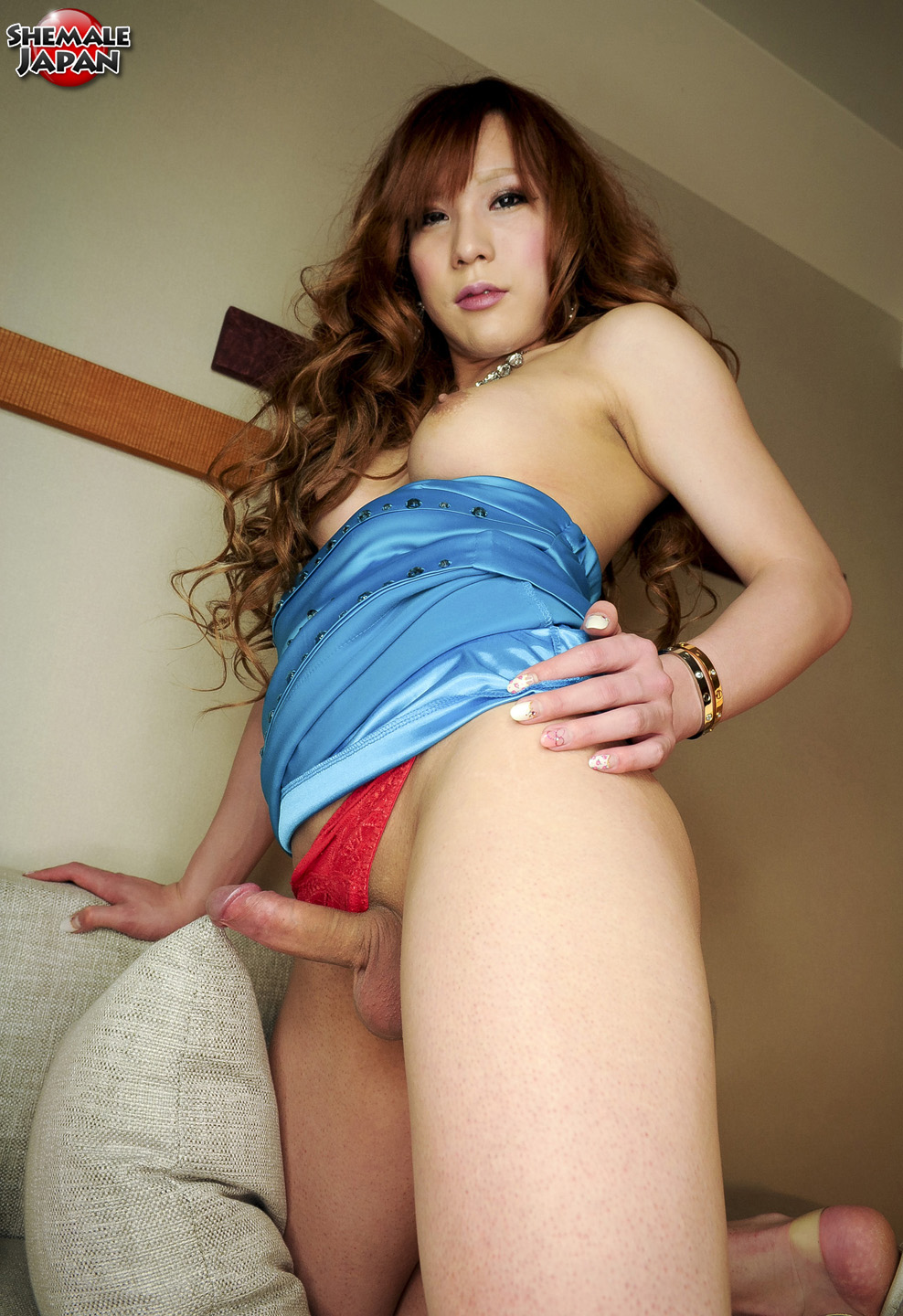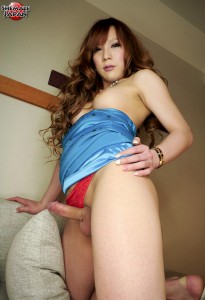 Twenty-year-old Japanese newhalf Kumi works as a newhalf escort in Tokyo and returns to Shemale Japan in her latest video and photo set.
Last time we saw her she was all dolled up in traditional kimono in which she played with her cock, and before that dressed in slutty black fishnet stockings and heels.
In fact this is her 5th video to date and here we see her lifting up her tight fitting, satin party dress to show off her butt and the red thong that runs between the cheeks of her ass.
Sitting on the sofa with her legs open for a view of her panty crotch, she pulls down the top of her dress for a view of her pale breasts and their perky brown nipples.
Oh my, that small red triangle of her panties can barely conceal her cock, especially as it begins to swell behind the tight material that covers it. Kumi just has to release it and pulls her panties to one side and strokes it with her slender fingers moving up and down the shaft.
Kumi sits with her legs up and pulls her panties to the side to give a view of the puckered ring of her fuck hole while she strokes her meaty cock. You can see how much she is enjoying playing with her cock by the smile on her face, as she grips her rod and jerks it off.
Look out for the moment when she pushes her erection forward and sandwiches her cock and balls between her thighs while giving a view of the brown eye of her ladyboy fuck hole. It will make you want to fuck her right there and then…