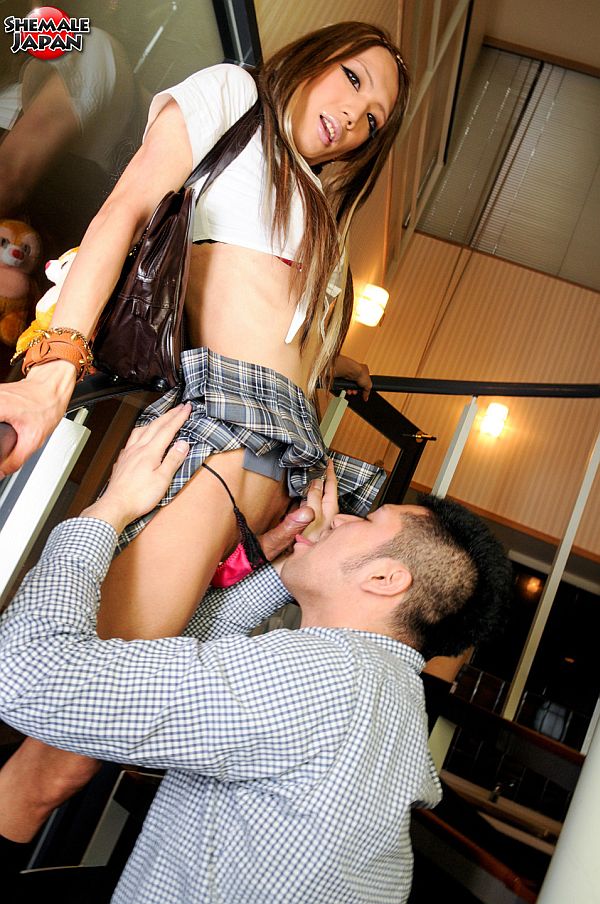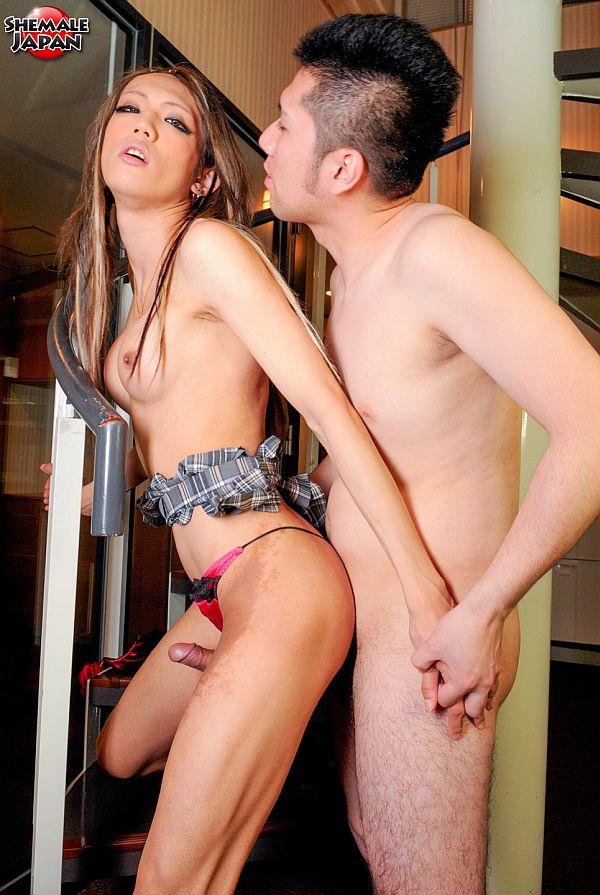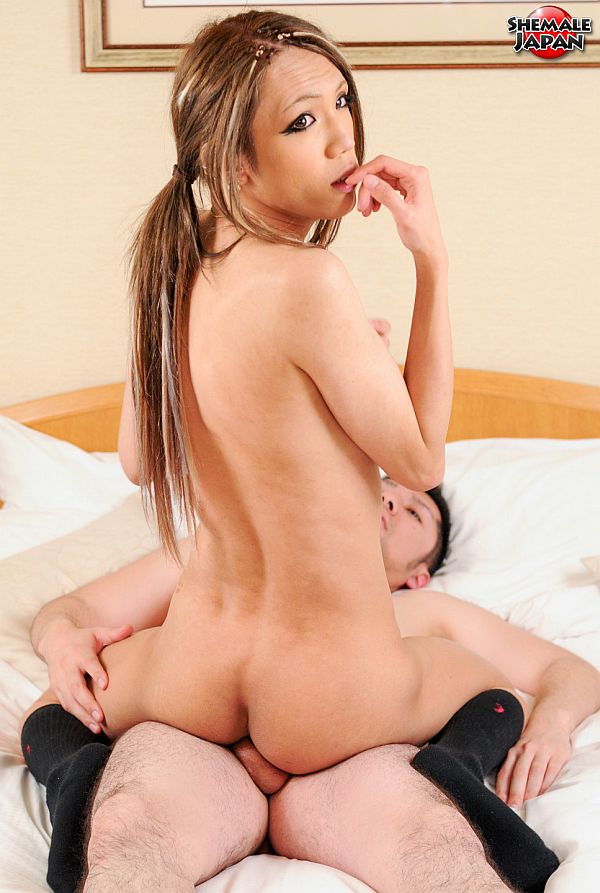 Shion Suzuhara makes her debut appearance on in true hardcore style in this video, where she really shows what a sexy tgirl likes …. Getting fucked by a stiff hard cock!
Shion is one seriously hot young ladyboy, beautiful and slender in appearance, with some gorgeous tits and a hard cock that is just perfect in size and shape.
Shion is 20 yrs old and tells us she loves having her nipples and asshole licked and teased before getting fucked. 'It drives me wild', she says and admits to enjoying rough sex, the harder and filthier it is, so much the better!
You'll see Shion in action in this hardcore video where she is dressed as dirty teenage slut and enjoys having a hand up her short, plaid skirt, groping her cock through her panties until it's stiff and hard.
Kenji takes hold of her erect prick and gives it a good tug in his hand and rubs his own cock up the side of her stiff stalk, so their cockheads meet and touch.
Shion then gets down on the floor in front of him and tilting back her head, she opens her mouth to let him sink his meat sword deep in her throat and fucks it so his balls bounce off her chin.
The dirty little slut sucks and slurps on his bell-end as she jerks-off her hard, throbbing cock in her hand, she's so excited having his schlong fucking her hot mouth and feeling it hit the back of her throat.
There's a lot more hardcore goodness that follows, too much to describe here. If you want to see Shion getting fucked up the ass, do not miss this full length uncensored video…