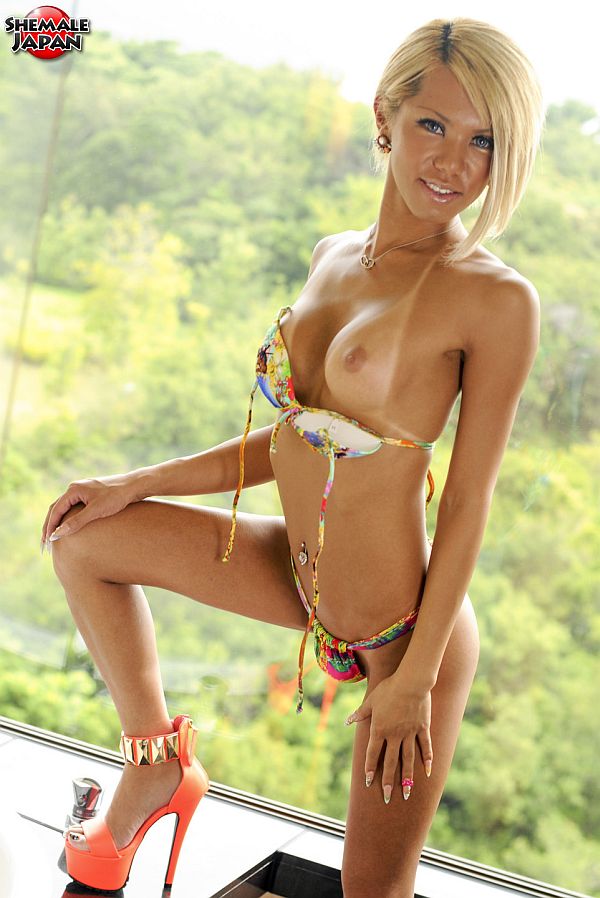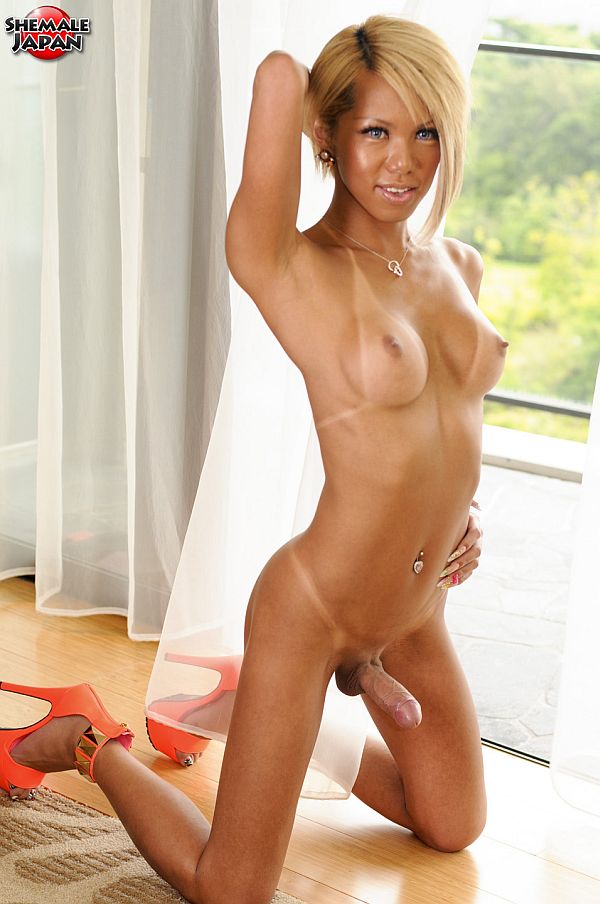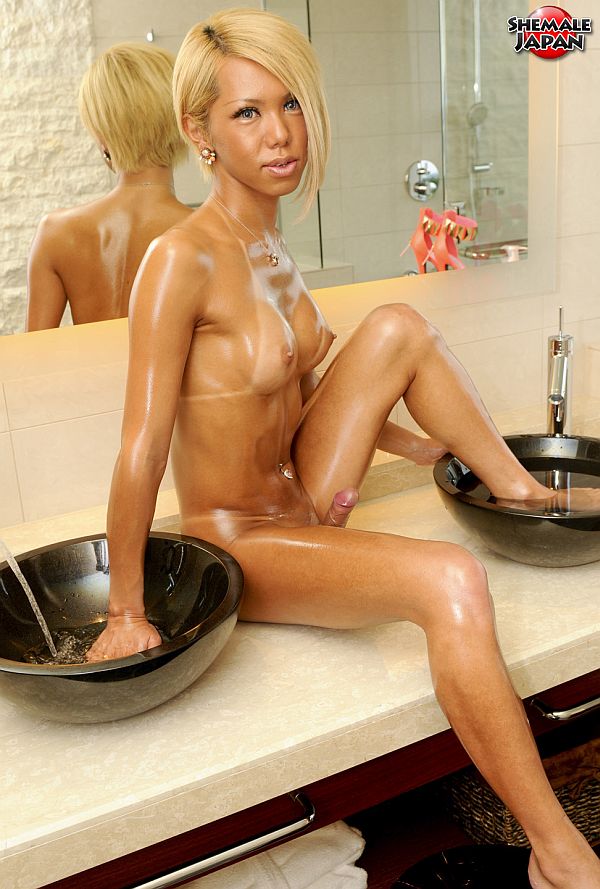 Japanese Newhalf Superstar Miran is by far one of the most popular newhalfs and is much sought after as an Escort in Nagoya, where she regularly meets up with guys who first saw her on Shemale Japan.
Miran has become a hugely popular since making her debut right here on SMJ back in February 2014, where she made an explosive hardcore debut video in which she got her ladyboy ass pounded by Hiro's cock.
The video of this hardcore fuck fest lasts 51 minutes, climaxing with Miran jerking her cock while getting fucked up the ass and ejaculating thick cum all over her naked belly covered in baby oil.
Miran has done a further two hardcore videos for us this year and a series of solo videos, in which she strips and shows off her fabulous body, while she wanks her huge, throbbing cock.
In her latest video, Miran strips off her bikini and flaunts her naked self for our pleasure, showing off her slender frame and sexy bikini lines around her tanned tits.
Watch her playing with her stiff cock, so big and erect, it sways under it's own weight as she stands fully naked and proudly shows it off. Then covering herself in baby oil so her tanned skin glistens wetly, she wraps her slender fingers around the thick shaft of her she-dick and wanks it off in the bathroom.