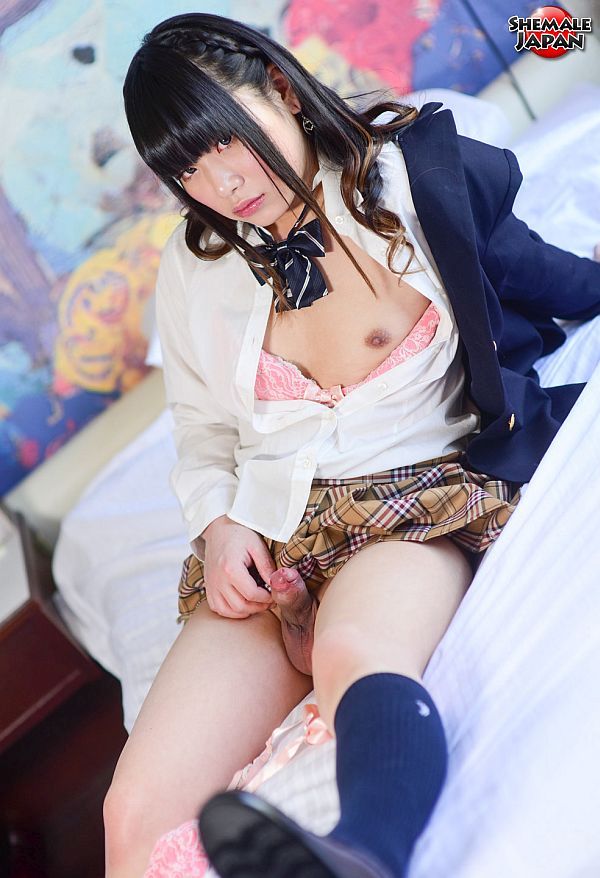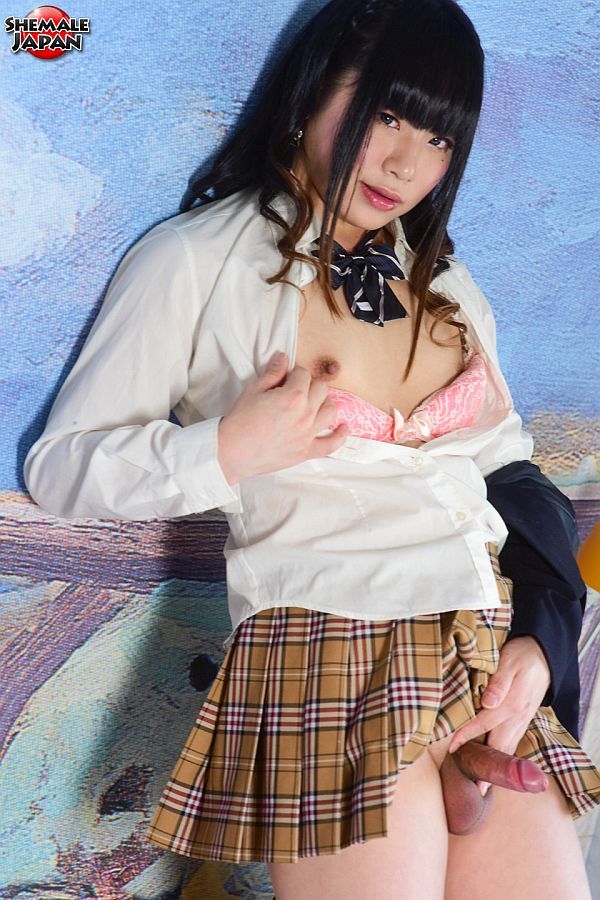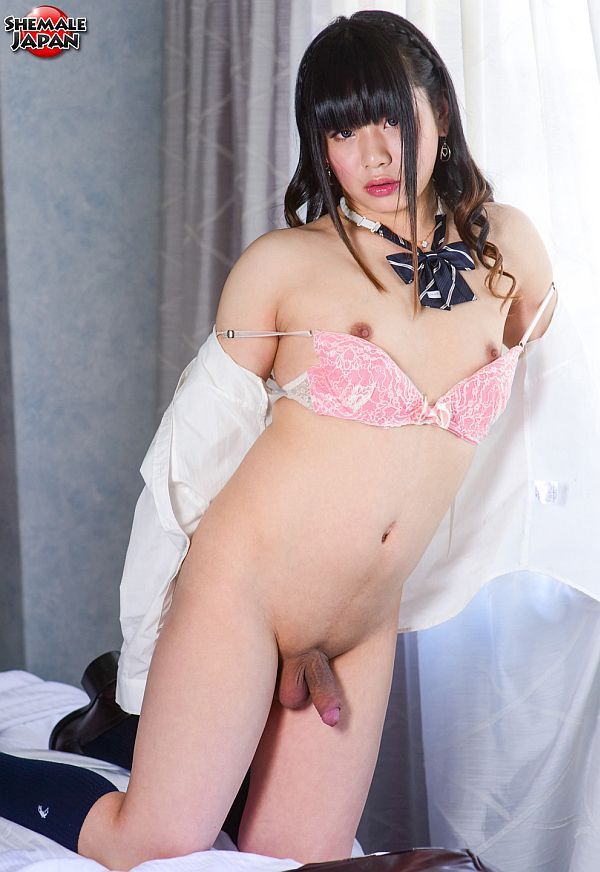 Himena Takahashi is just what you guys requested to see – a curvy Japanese ladyboy dressed in schoolgirl uniform playing with her cock…
Himena arrives home after a long day studying, looking very sexy in her blazer, short plaid skirt and knee high socks. Sitting on the bed she opens her legs to let you put your hand up her skirt and feel the bulge of her cock through her pretty lace panties.
Himena closes her eyes with a look of pleasure on her face, enjoying the feel of your hand as you rub the front of her panties and make her cock harder. The soft flesh of her thighs against the back of your hand feels warm to the touch as you grope her cock and balls through the crotch of her pantie thong.
Pulling her cock from the side of her panties, you take her erection and wank it off, tugging back the foreskin and rubbing the cockhead against the soft wool of her plaid skirt. You hide her cock under her skirt and continue to jerk it off in your hand, then let it go to look at her erection tenting under the folds of the material.
Himena enjoys having you wank her off in her skirt, the dry friction against her throbbing cock making her even more excited as you continue to give her pleasure.