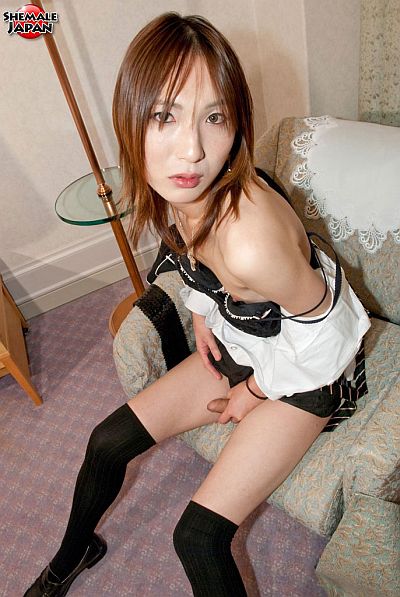 Narumi works as a escort for an agency based in Tokyo. She has been on hormones for only a year, yet she looks awesome.
She`s got a great body, some delicious-looking legs, and feet that rival those of a catwalk model.
Regarding sex, she tells us, 'I might look like I am an aggressive top, but actually I love bottoming. I really enjoy it when my breasts, cock and ass are attacked'.
Yes, this little slut is a submissive girl. After interviewing her in this video, she pulled down her panties, bent over and let me play with her ass.
I fingered her the brown eye of her ass and played with her flat titties. She lay back like a girl and let me do things to her.
She loved having her tits played with and her lovely cock went from soft to hard as I played with this Japanese love doll.
Enjoy seeing more of Narumi in her videos at Shemale Japan.