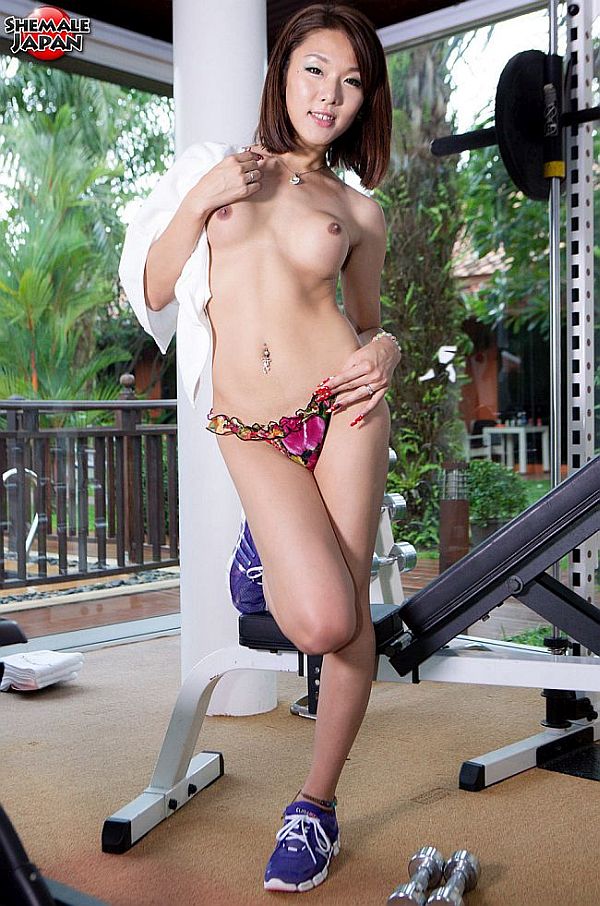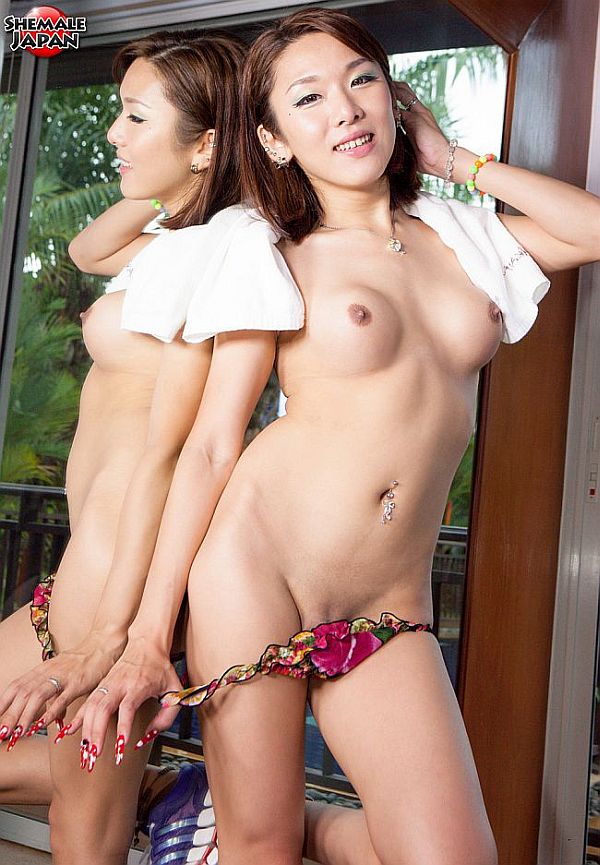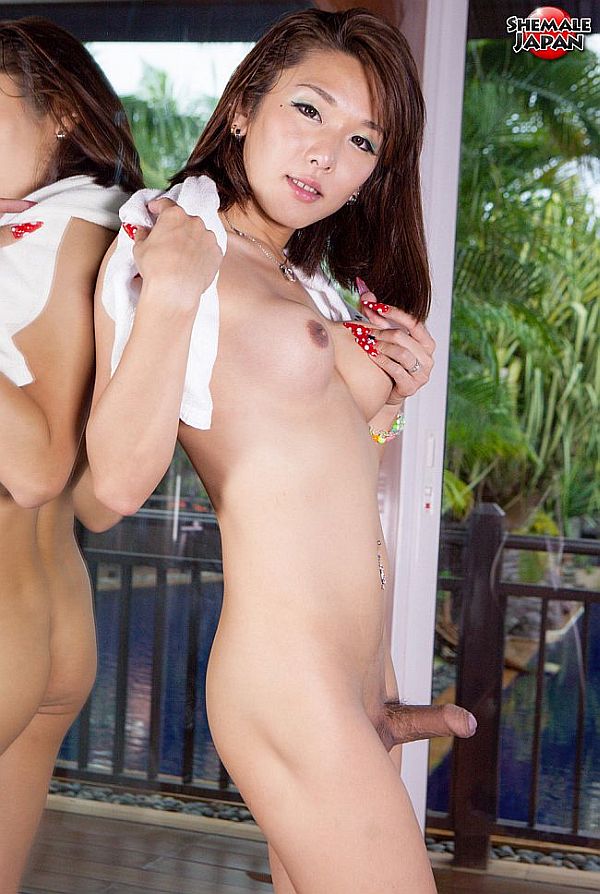 Japanese newhalf princess Karina Shiratori needs very little introduction as she appears in her 43rd video for SMJ which was specially shot in Thailand.
Karina is without a doubt one of the most gorgeous tgirls we have ever photographed and her beautiful feminine looks, well toned sensual body and thrilling cock make her one of the most popular ladyboys we have had on SMJ.
Karina Shiratori first appeared on Shemale Japan in 2009 and when we found her she was a show dancer who already enjoyed mainstream success in Japan.
Neither an escort or porn model, she didn't want us to show her cum shot at first, but her confidence grew and by her 9th video she jerked herself off and ejaculated thick jets of cum over her naked belly. She enjoyed it so much, she gave us a smile and licked her fresh tgirl sperm off her fingers.
Here she is in another video shot in Thailand, clearly enjoying herself while stripping off her shorts and pretty bikini panties. She has a very fit and slender body with nice perky tits, and smiles back at us while posing naked and stroking her perfect she-dick in her hand.