It's not often you meet a lot of blonde Asian chicks, their hair just ain't naturally blonde. Anyway, I guess Japanese newhalf Mana Sakuragawa has some bleach and it worked out really well for her. The long blonde hair sets off the rest of her body, making her boobs look perfect.
When I asked her why she dyed it blonde, she said it was to make it easier to pick up gaijins! I guess she gets off on pounding them with her giant ladyboy cock. She really is a lovely shemale babe, too. Take a look and find out if you feel the same!
SEE MORE OF MANA SAKURAGAWA AND OTHER JAPANESE NEWHALFS HERE AT SHEMALE JAPAN

Everything at Futa XXX is super-sized, and we mean super-sized!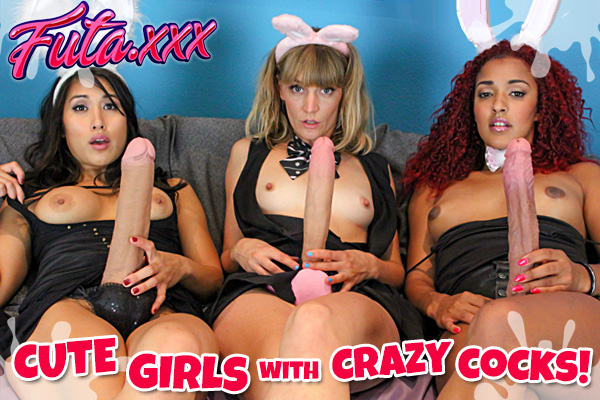 Welcome to our incredible fantasy world where the cutest girls are packing the hugest cocks you will ever see! Feast your eyes on the spectacle of these mega-cocked babes ejaculating fountains of cum in these outrageous scenes at Futa xxx