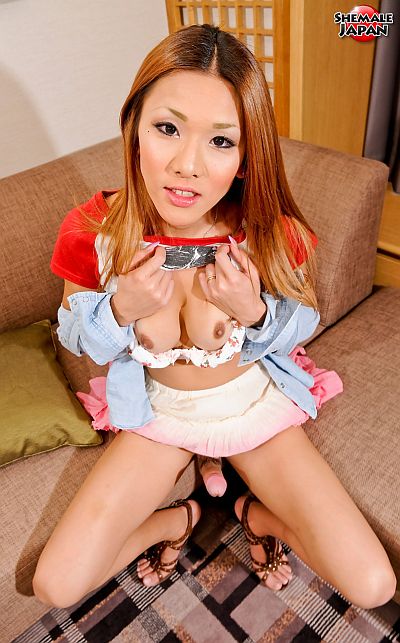 Karina (Misaki) Shiratori is neither a prostitute nor a porn performer; she is a celebrity show-dancer who enjoys mainstream success in Japan.
When Misaki agreed to do a photo-shoot for Shemale Japan back in late 2009, we agreed not to show her doing a cum shot. But in recent updates she is now doing just that, and in this latest movie you'll see how she shoots a thick wad of cum onto a plate!
Japanese shemale Karina has mastered that doe eyed look, something that will get you doing whatever she wants.
Feel free to be mesmerized by her flawless 22 year young body – the full breasts, the curvy hips, and the beautifully tapered legs.
Youthful and beautiful, Misaki is one of our most popular girls on Shemale Japan where she has done 18 movies to date.