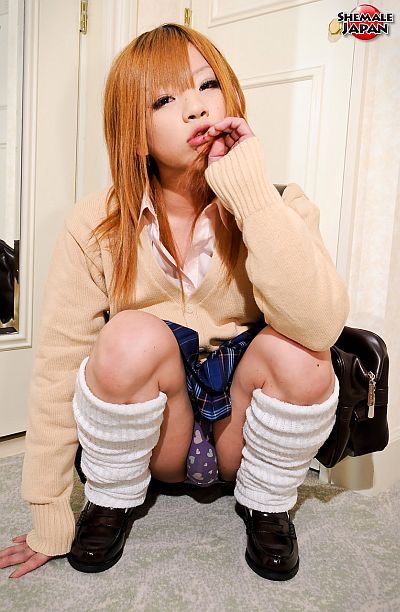 Cute 18 year old newhalf starlet Sayaka Ayasaki likes to dress up and Shemale Japan invited her to wear her school uniform for this video.
To look at this pretty little sweetheart, you'd never have guessed she had a cock under her school skirt, but you can be sure there is a nice package in those panties she is wearing.
Sayaka showed us how she likes to jerk-off at home after school is finished, lifting her skirt, pulling down her panties and stroking her nice big cock in her hand.
She showed us some great shots of her lovely ass and Hiro played with her cock, which she loved!