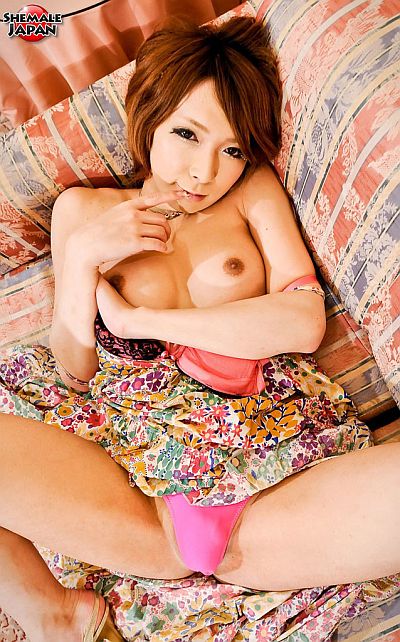 Japanese Shemale Fuuka is 21 years old, and works as a hostess at a bar in Kanagawa, and had never posed for a porn video before doing this shoot for Shemale Japan.
She doesn't think of herself as a porn star, but hopefully she'll change her mind once she sees how popular she is with members of SMJ.
Fuuka is a quarter Russian, which could explain her rather striking features, and having previously worked as a professional fashion model, knows how to pose in front of the camera.
Fuuka has a gorgeous face that reminds me of a popular Japanese celebrity called Yukina Kinoshita. Though with Fuuka there's a big difference – she has a nice stiff cock which she hides in her panties!
Fuuka tells us she loves sex and always makes sure her partner is having as much a good time as herself! She hopes you like sex too, and that you'll enjoy her first video…