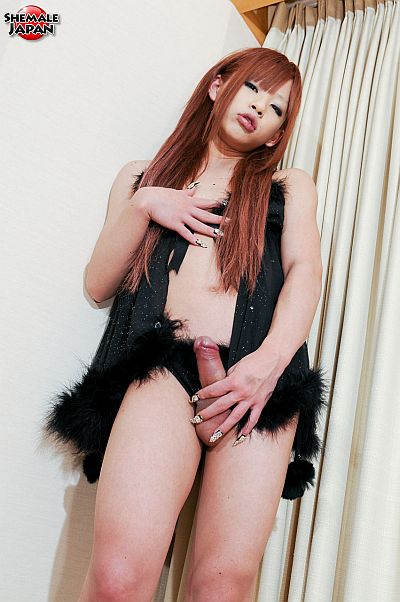 Japanese Shemale Sayaka Ayasaki loves strutting around the house in her sheer lingerie and heels.
She loves how her shoes accentuate her the shape of her delicate calves, and the way her short nighty with the fluffy trim, brushes the tops of her thighs as she stands holding her throbbing erection.
Sayaka has a pretty face and the petite body of a young teenage girl, wearing slutty eyeliner which makes her eyes look so sexy as she strokes off her huge clitty cock!
After playing with her cock for a while, she strips off her bra and panties then gets on the bed naked and continues to tug her shecock.
A naked Sayaka has a look of concentration on her face as she builds up to her climax, whereupon she shoots her cum over her flat belly.