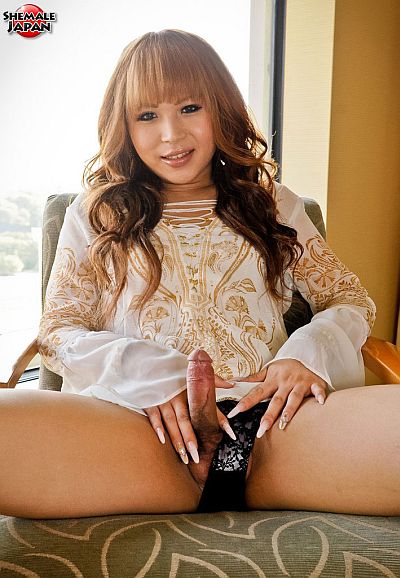 Japanese Newhalf Kaede returns to Shemale Japan and shows us how she strokes her stiff member in her latest video.
Kaede is a 20 year old tgirl escort based in Osaka, who has a flirtatious personality and is a lot of fun in the bedroom.
If you ever meet her, she will make sure that you never forget her sweet innocent smile and throbbing, hot cock of hers! And what a gorgeous cock she has, as you will see in her videos…
Such a stiff rampant erection, lots of men want to play with her cock or suck her off! She even had one client who wanted to swallow her cum, so she came in his mouth and she found it such a turn on!