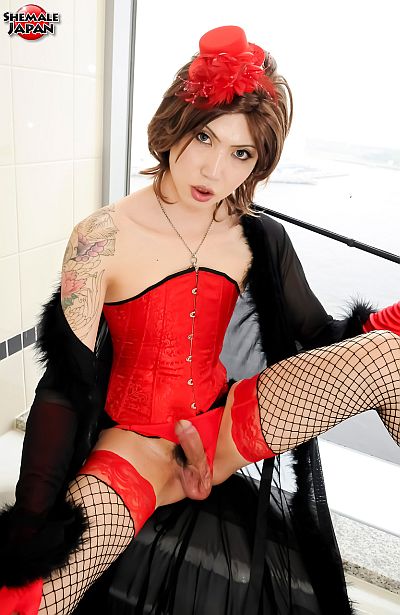 Japanese Crosdresser Neru Sousaki stands in net stockings and heels, wearing a red corset and fur trimmed negligee, her stiff cock poking out of the top of her tight, red satin panties.
Pulling up her panties, she teases her erection to fullness by rubbing the triangle of material on the underside of her straining cock and balls.
Neru's pretty female face looks down as she strokes the shaft of her cock with her satin gloved hand, letting you see her strong erection in close up.
What a pretty girl she is too, with her mascara eyes and red lips that pout like a sweet girl… a girl with a hard cock that she so lovingly enjoys stroking!
There's lots of close ups of this hot girl wanking her stiffy in this video, which shows her tugging on her pole in several positions.