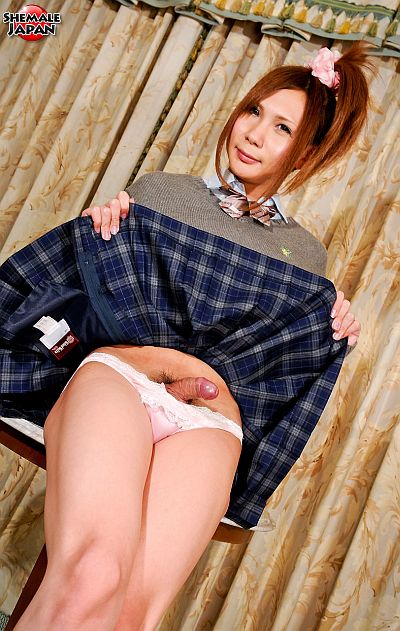 Yuu Hoshibana returns looking like a sweet and innocent schoolgirl playing with her cock and cumming, in her 12th video for Shemale Japan.
Yuu needs to have a wank when she gets home, so lifting up her plaid skirt she rubs her cock though her pink satin panties while she squeezes her tits under her matching lacy bra.
Pulling her panties down her smooth skinned legs, Yuu grabs her curvy cock and makes sounds of girl pleasure as she gives it a good tug in her hand.
Lifting her legs up and back, Yuu fingers her asshole and pulls on her sausage like cock, rubbing her heavy balls with her palm as she builds up her excitement.
Yuu then lays on the bed with her skirt up around her waist and strokes her cock. Yuu's orgasm is intense when it arrives and she cries out loud as she shoots a rope of thick semen onto her naked belly.