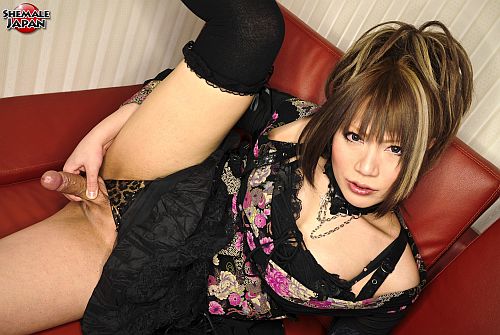 Jyuri is one of the most popular girls at Shemale Japan and it's great to see her back looking as gorgeous as ever!
Jyuri is one of the top newhalf escorts in Western Japan right now, and once you get her into bed she will do anything to please her master.
Her favorite sex position is to be fucked doggie style and enjoys having her breasts licked. You are guaranteed a good fuck if you aim to please this delightful beauty.
Jyuri is a very playful girl with a good sense of humor and a lovely stiff cock, and in this video you'll see how she enjoys having Hiro touch and play with her throbbing erection.