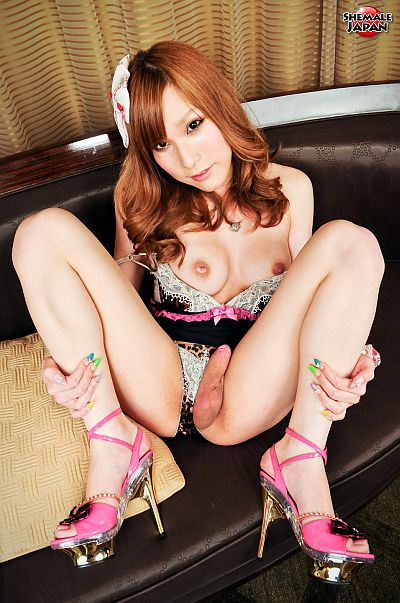 Kumi is a 20 year old flirty newhalf who makes her video debut at Shemale Japan in a solo scene where she strokes her nice, hard cock.
Kumi is a bit of a shy girl which is quite endearing, and has a nice smile which she often covers with her hand like a shy Japanese girl, which for some is very appealing.
Kumi lives in Tokyo and enjoys listening to music and visiting the nail salon. She's transitioning to being fully female and already has some nice breasts with perky nipples as you will see in her video.
We persuaded her to strip out of her lacy lingerie and play with her lovely cock, which is quite small compared to some other shemales, but beautiful all the same.
Kumi showed Hiro how she likes to tug on her cock with both hands and pull back the foreskin over the shiny knob of her penis, and had fun stroking it off while she sat naked on the sofa.