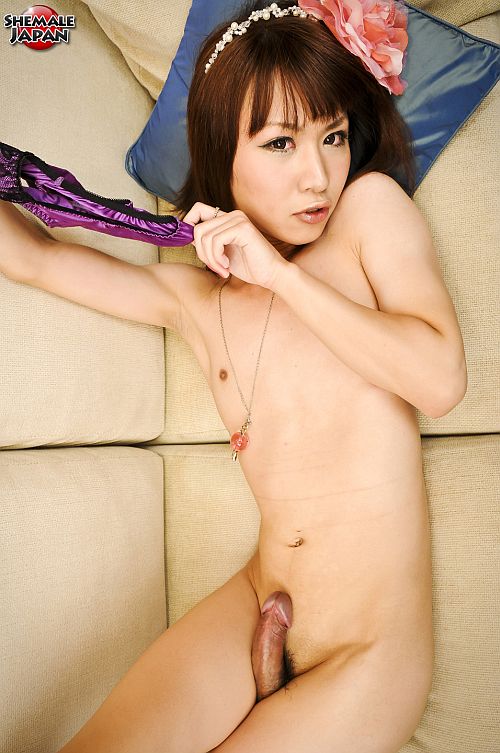 Japanese Shemale Serina strips naked and plays with her big thick cock in this her debut video for Shemale Japan.
Serina who is 20 years old and lives in Tokyo, sure is beautiful and has a shy, yet warm and friendly personality like many Japanese girls. She looked very pretty in her floral dress with a flower in her long, brunette hair as she sat on the sofa, smiling and chatting about herself before getting down to business.
Lifting her dress she showed off her smooth, slender legs, laughing as she pulled up her purple pantie thong so it was tightly wrapped around her cock and balls. Then she took out her cock from behind her panties and pulling back the foreskin she began to masturbate. Her cock quickly stiffened as she tugged on the shaft and in fact I was rather surprised at how long and thick it became when fully erect.
Serina lifted her legs and pulled her panties from under her buttocks, exposing the puckered ring of her ass. She pushed her erect penis between her legs and her long, curved shecock lay against the back of her thighs as she removed the panties.
Removing her dress and bra Serina stood naked and played with her lovely long cock, the cockhead looking like a thick, purple plum as it dangled and swung in front of her.