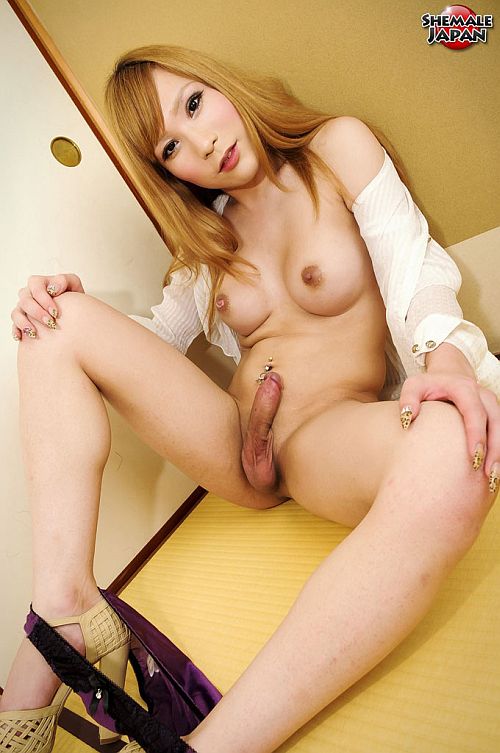 Newhalf Kumi is a very pretty Japanese ladyboy with a lovely smile that she sometimes hides with her hand in the shy way that many girls do in Japan. Having said that you'll find she's not too shy when it come to getting out her lovely cock!
In her latest video Kumi begins by rubbing the bulge in the front of her purple panties, then pulls them to one side and out pops her straight, hard cock which she lovingly strokes between her delicate fingers.
Kumi sits and wanks herself off, pulling back the foreskin over the shiny purple crown of her erect penis and smiling sweetly as she plays with her tits and makes her cock even harder.
Kumi licks her fingers and then rubs them over the head of her shecock, teasing the purple bulb of her penis with an expression of intense pleasure on her pretty face.
Removing her panties she stands naked and turns around to push her prick between her thighs so it sticks out behind and then pulls her buttocks apart for a view of her lovely butt hole.
Kumi is such a gorgeous girl with a great cock and an ass that is just perfect for the fucking!