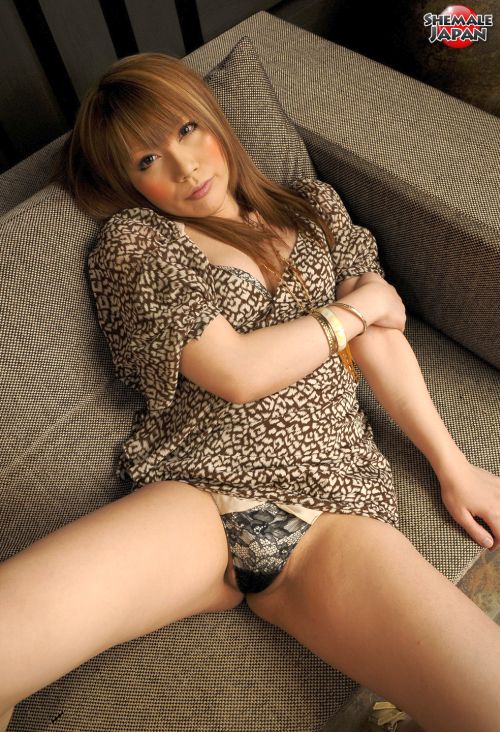 Juyri looked very beautiful and in her dress as she sat poised on the couch, crossing and uncrossing her bare legs. The bracelets on her wrists jangled as she seductively moved her hands up and down her legs, giving a teasing glimpse of her pantie crotch between her soft, smooth thighs.
Parting her legs she pulled the tight panties around the bulge of her cock and balls, then tugged the panties to one side to release her erect cock and circled her finger around the tip of the purple crown.
Juyri stood and lifted the skirt over her ass, then bending slightly forward she pushed her hard shecock back between her thighs, moving her ass around as she pulled her buttocks apart to exposed the puckered ring on her anus.
Juyri undressed and kneeling on the bed she teased the buds of her brown nipples and squeezed out a drop of milk from her breast, her hips undulating as she wanked her stiff cock in her hand.