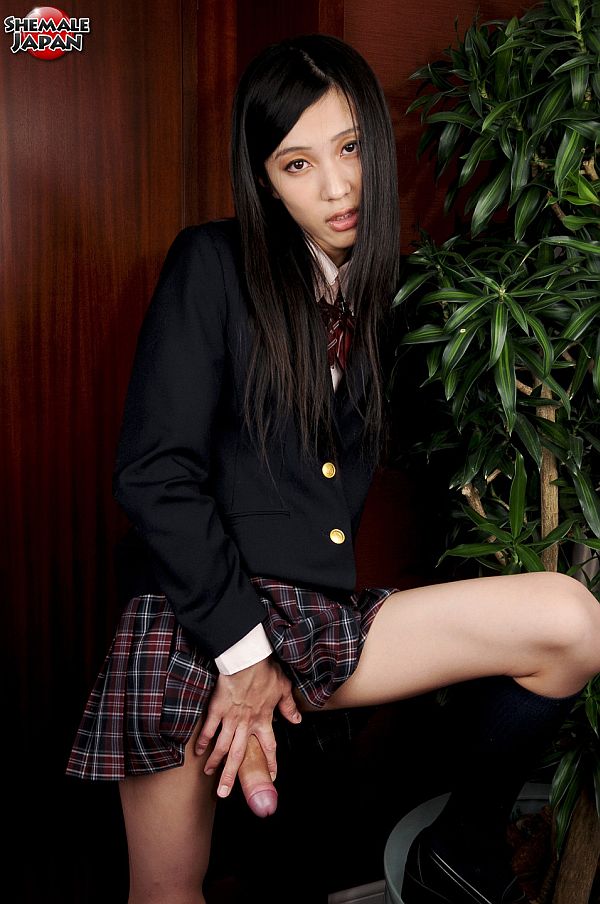 Chuling is proving to be a big hit on Shemale Japan which is no surprise as she is a very cute, 18 year old Japanese crossdresser with a pretty face, lush, jet-black hair, a slim figure and nice big cock.
Chuling lives in Tokyo and is already a bit of a starlet with her own cult following in Japan and her debut photo set and video which we recently released at SMJ has attracted a lot of new followers.
Chuling tells us she falls easily for bad-ass guys and would you believe it she's still a virgin… Maybe she's waiting for the right guy to some along and give her what she needs.
In her latest video Chuling is dressed as a sexy Japanese schoolgirl who lifts up her skirt and rubs her cock to hardness through her tight fitting panties.
It's very erotic to watch as she puts her hand down her panties and plays with her cock behind the stretchy material that covers it. Then pulling her panties to one side to allow her cock it's freedom, to give it a long, loving stroke of her hand as she tugs back the foreskin over the shiny purple knob of her erection.
Stripping off her panties, she pushes her penis so it is sandwiched between the back of her thighs, then sits and thrusts her hips up and down so the thick cock shaft slips through her fist as she enjoys her masturbation session on the bed.