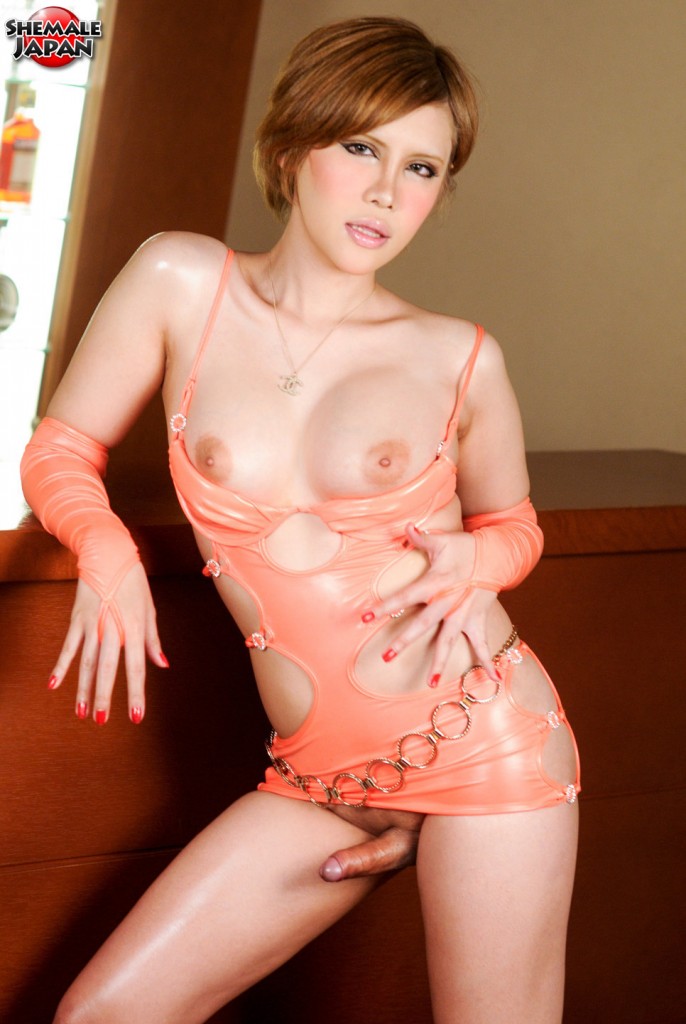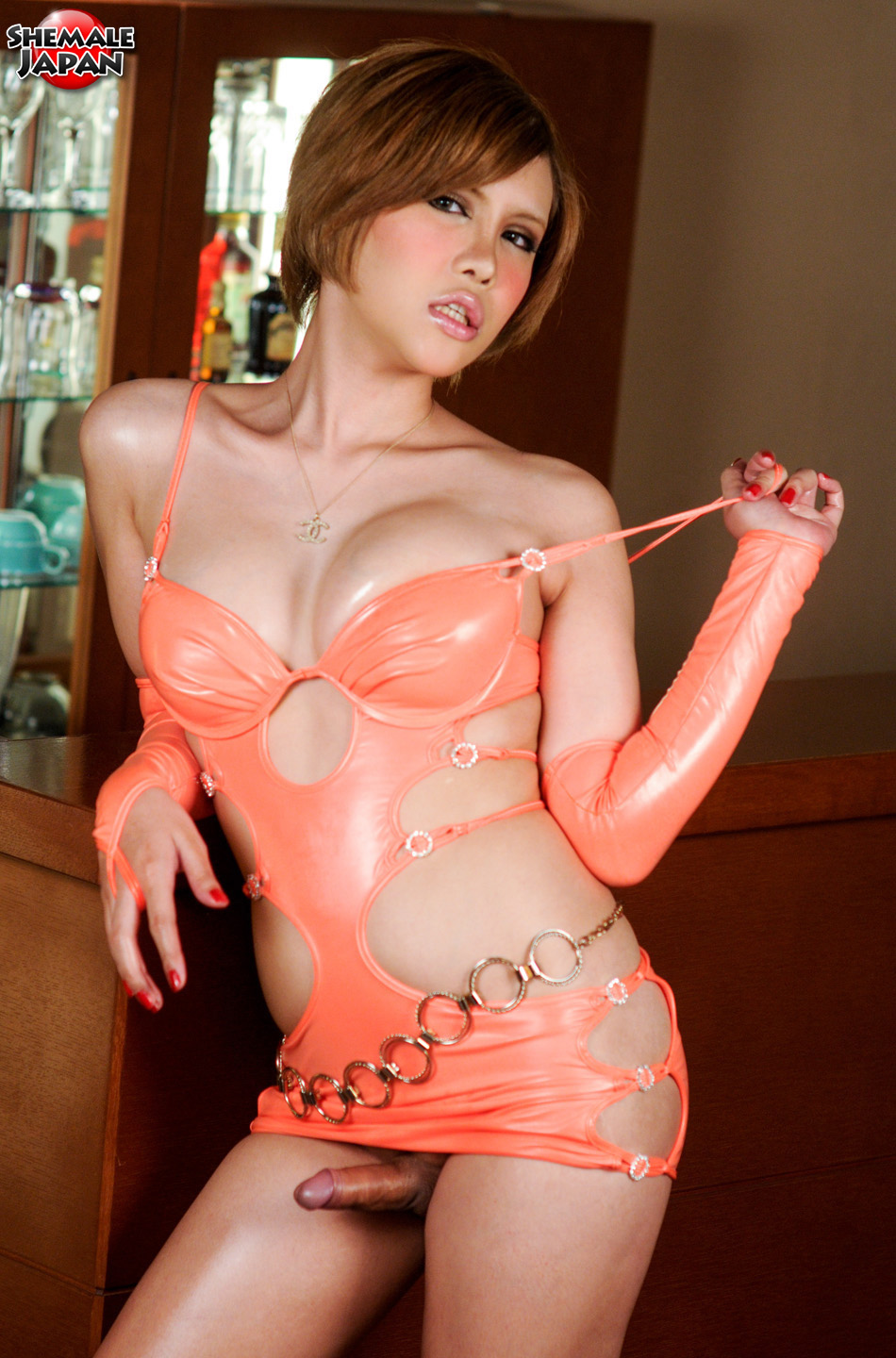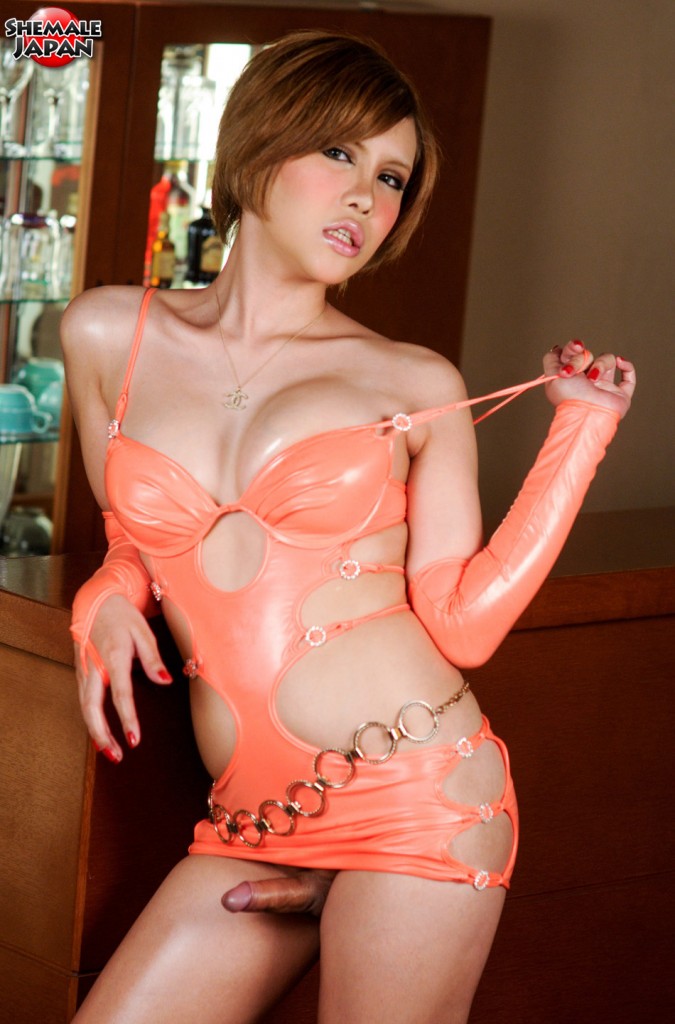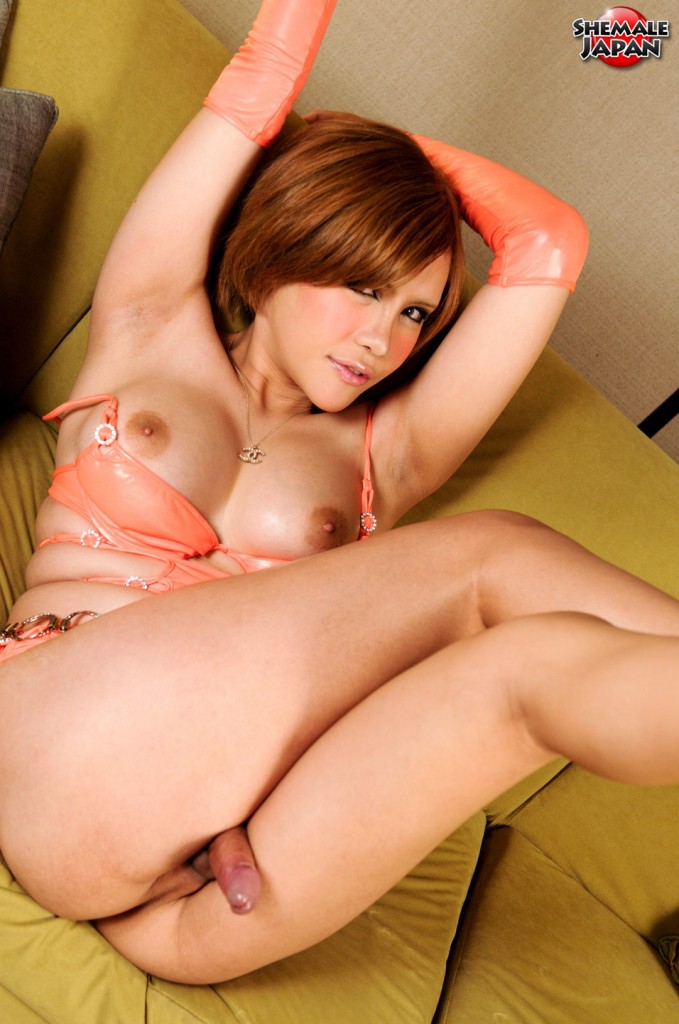 Fan favourite Ririca returns today looking very promiscuous in her slutty clubwear! Enjoy this naughty newhalf getting down and dirty as she wanks herself off in her latest video…
Ririca had downed a few drinks one night and decided to go out into the garden and play by the pool, so we followed her out as she tottered along on her heels.
Squatting down buy the poolside she extended one of her shapely legs, giving just a glimpse of her cock as it poked out erect between the tops of her thighs, under her tight latex skirt.
Ririca's lipstick glistened as she pouted her lips and ran her hands over her body and legs, which gave off a shine of moisturized skin as she stood and posed in her heels.
Returning indoors, she swayed her body and danced to some upbeat music as she rubbed her fingers over the thick bulge of her erect cock, which strained under the tight latex of her short dress.
Ririca slowly pulled up her dress and her erection sprang out, then holding the shaft between her fingers, she waggled it about like a flexible length of salami sausage.
Her hands squeezed her boobs through the cups of her latex dress, then slipping the thin straps over her shoulders she stripped the top down and fully revealed the silky mounds of her transsexual titties.
Ririca lay back on the sofa and licked her nipples with the tip of her tongue as she gripped her erect cock and moved her hand up and down the length of the thick shaft.
Spreading her legs exposed the puckered ring of her bum hole, then slipping her finger up her tight anus, she fucked her ladyboy pussy and stroked off the thick meat of her shemale schlong in her hand.