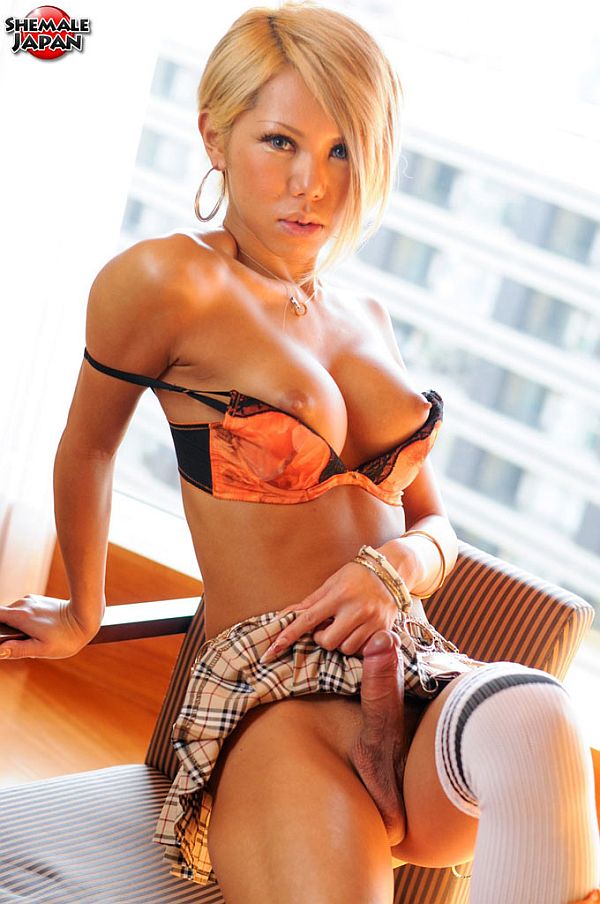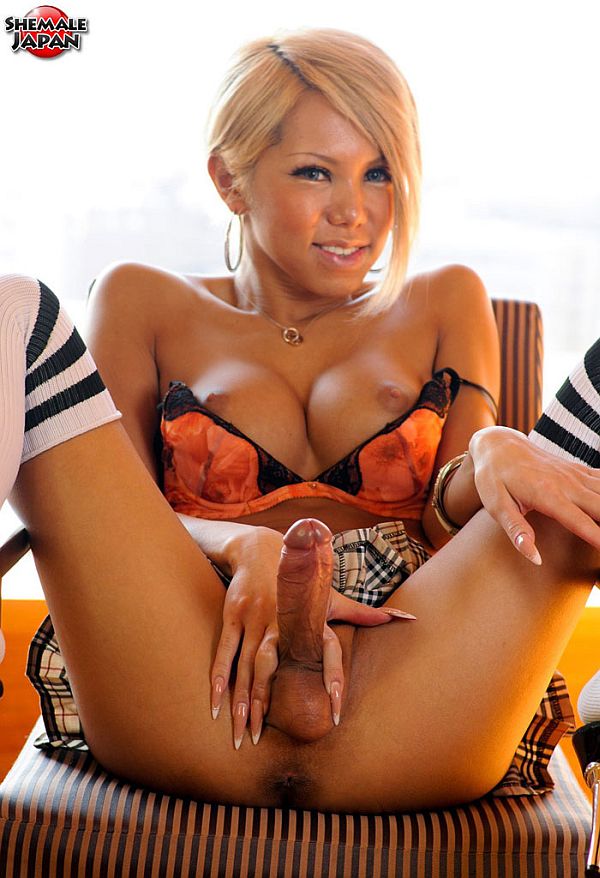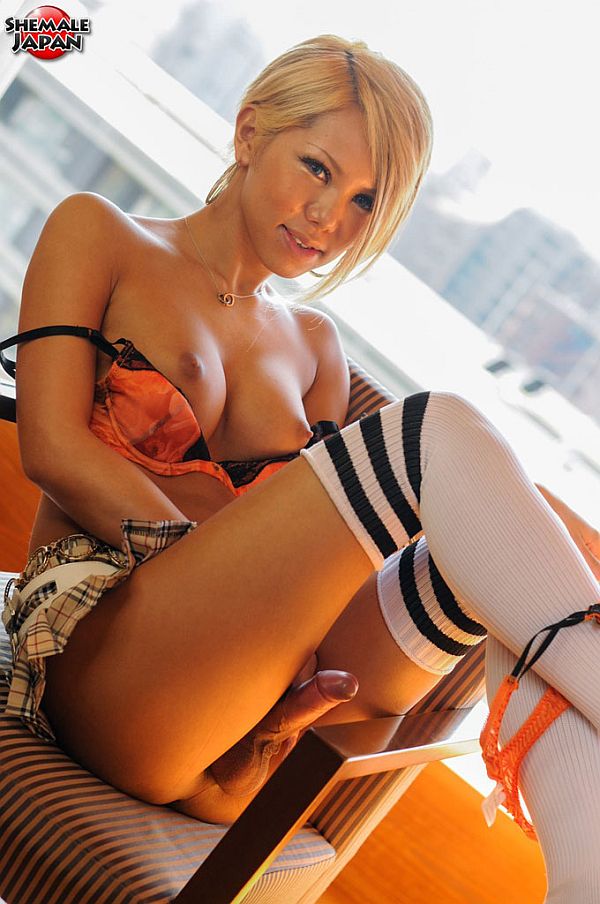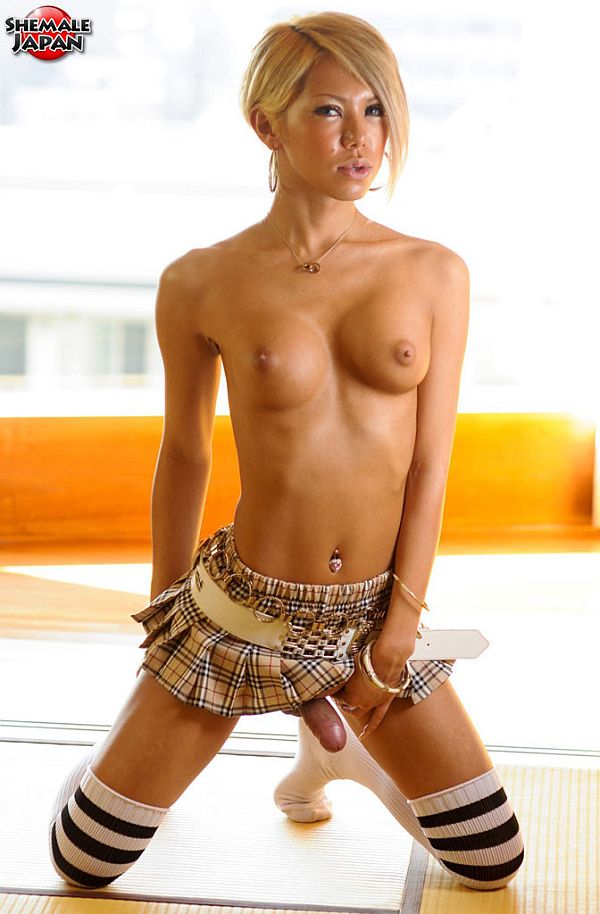 Miran walked into the room wearing her sexy short plaid skirt, long white knee high socks and a pair of slutty perspex heels, looking so sexy in her slutty schoolgirl outfit.
The jeweled piercing in her belly button drew the eye towards her middle, then she turned and lifted up the back of her skirt to show off the sweet cheeks of her sexy little ass.
Her orange pantie thong ran between the cheeks of her bum, looking like a hammock as it ran under her balls supported by the crotch. Then she pulled her panties to one side and spread the cheeks of her bum with one hand to show of the puckered ring of her ladyboy fuck hole.
Miran pulled down the cups of her pretty orange silk and black lace bra and squeezed the perfectly rounded domes of her transsexual titties, their stiff little nipples standing firm and erect. She slid her panties down to her thighs and out flopped her lovely cock, which she waggled around like a piece of salami sausage as she held it between her slender fingers.
Miran's meaty cock poked out like a thick rod from under the material of her short skirt, and standing with her panties stretched around her thighs, she proudly showed it off to us. Then she gripped the shaft in her fist and pumped her hips back and fourth, pulling the taut foreskin back over the purple knob of her fantastic schlong.
Stripping off her uniform, Miran sat in the chair and pumped her throbbing erection in her closed fist. Feeling the arrival of her orgasm, she cried out and ejaculated thick sperm which spilled over her fingers and slid down the shaft of her huge shemale penis.