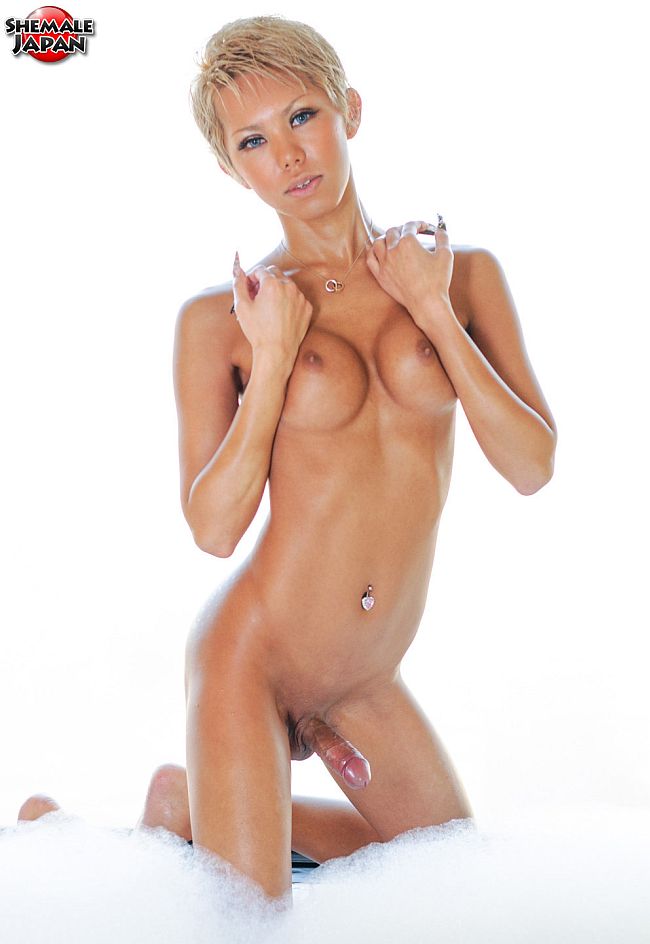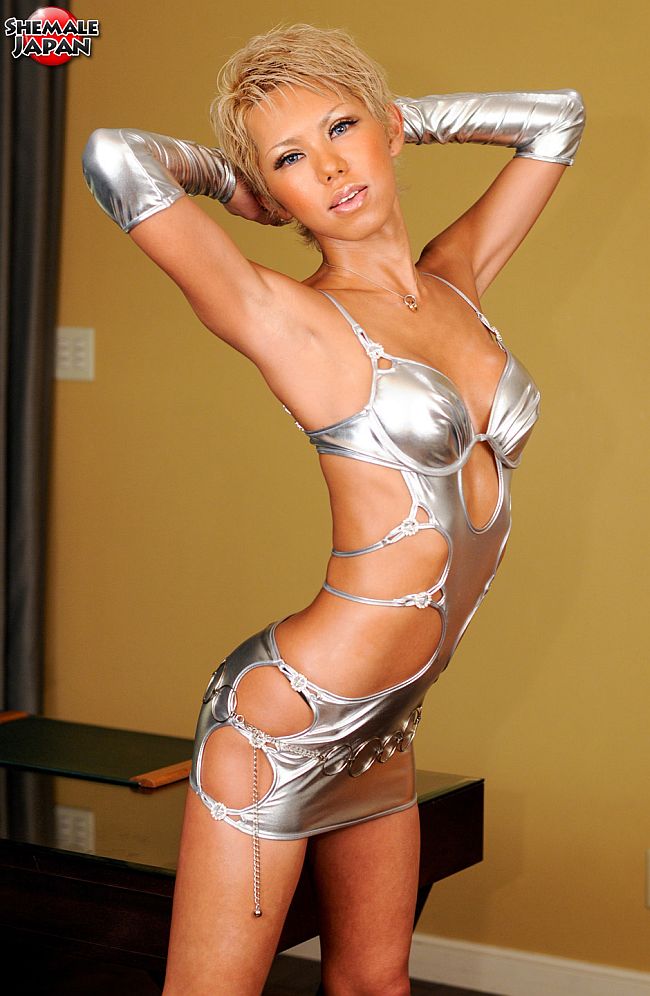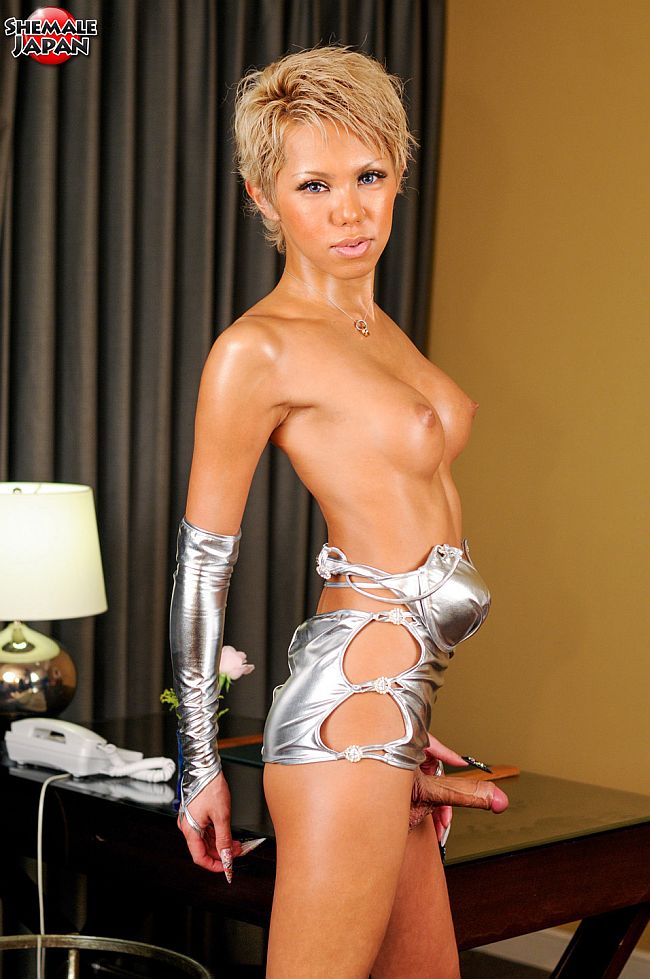 Scantily dressed in her slutty clubwear, Miran's latest video begins with her looking hot and sexy as she poses with her HUGE cock bulging right under the front of her tight fitting silver dress.
Hiro runs his fingers over her erect cock which throbs under the stretchy material of her dress, giving her a lot of pleasure as he rubs the outline of her hard dick.
Miran's legs look amazing as she stands and poses in her sexy heels, bending over and lifting the back of her dress to give a view of her ass and balls, hanging heavy like pendants between her thighs.
Gripping her firm buttocks with both hands, she pulls them apart to show the tight ring of her ass, then turns around and reveals her magnificent, semi-flaccid cock hanging down in front of her.
Miran takes hold of her cock and starts to wank it in her hand, tugging the taut skin back over the bulbous purple head of her thickly veined erection and making her nuts rise and fall with every stroke of her manicured fingers along the shaft.
Hiro can't resist getting in on the action and wrapping his fingers around the girth of her erection he wanks it off , giving that imposing specimen of shemale cockmeat a good tug with his hand.
Miran strips naked and laying on the bed she jerks herself off until she cums and ejaculates thick sperm over belly and over her fist.