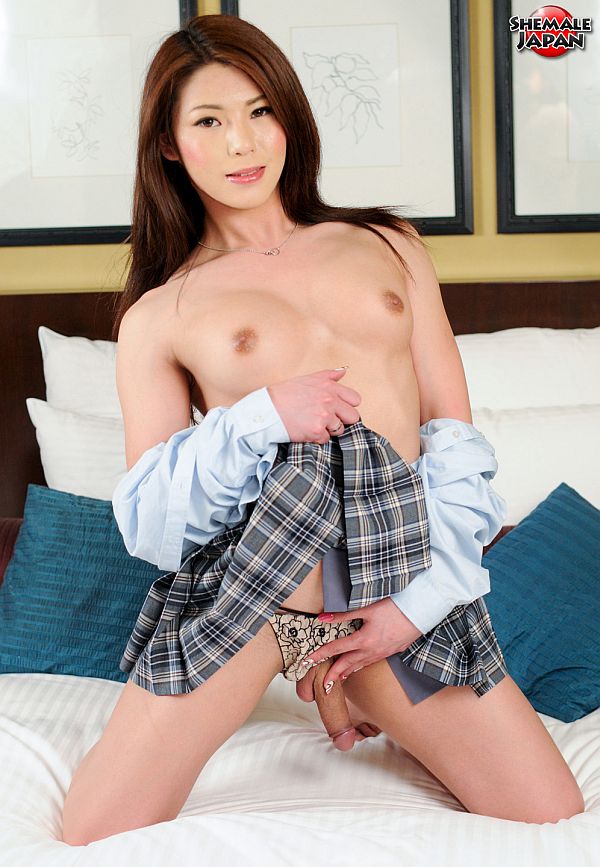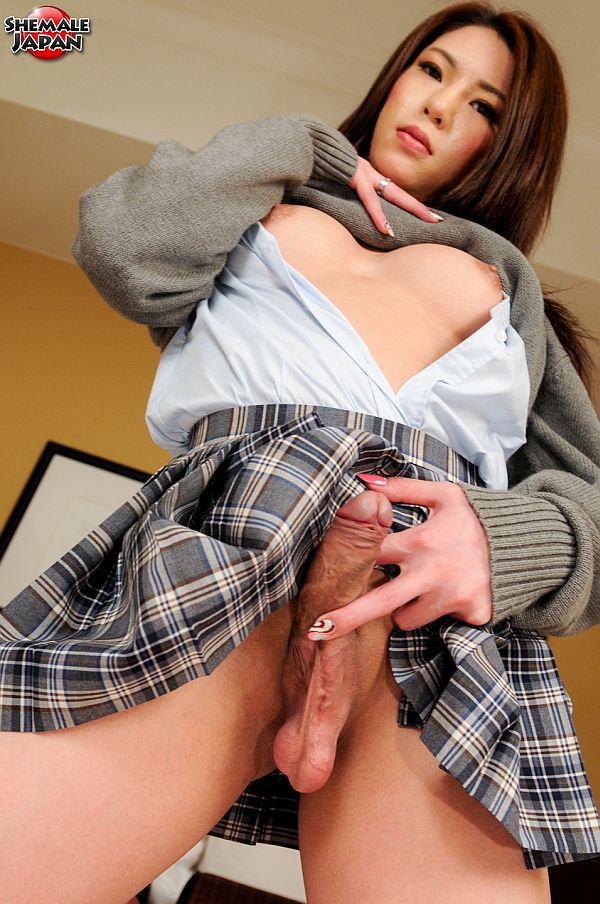 Yuria Misaki certainly is a pretty newhalf who is driving everyone crazy with her stunning looks, shapely figure and hard cock, as you'll see in her latest video…
Yuria flaunted herself in front of Hiro, looking perfect in her grey sweater and short plaid skirt, her bare naked legs so shapely as she stood in her slutty stiletto heels. Then she smiled like a sweet teen girl as she lifted up her skirt to reveal the bulge of her cock in the front of her pretty panties.
She turned and lifting the back of her skirt, pulled her panties to one side and spread the soft cheeks to show the puckered ring of her of her gorgeous little ass. Hiro drew his breath at the sight of Yuria with her skirt bunched around her waist, holding her sweet cheeks apart in her hands to show off her perfectly tight fuck hole.
Laying back on the bed, she lifted her legs as she slipped off her panties to give a view of her cock and balls sandwiched between the back of her thighs. Sitting upright, she opened her legs and taking hold of her erect cock, wiggled it about from the base of the shaft and wanked her thickly veined erection in her slender, manicured fingers.
Yuria knelt and held up her plaid skirt and show off the long curve and thick bulbous crown of her magnificent cock, pressing down on the shaft and releasing it, to make it wobble in front of her as it stood out at an angle.