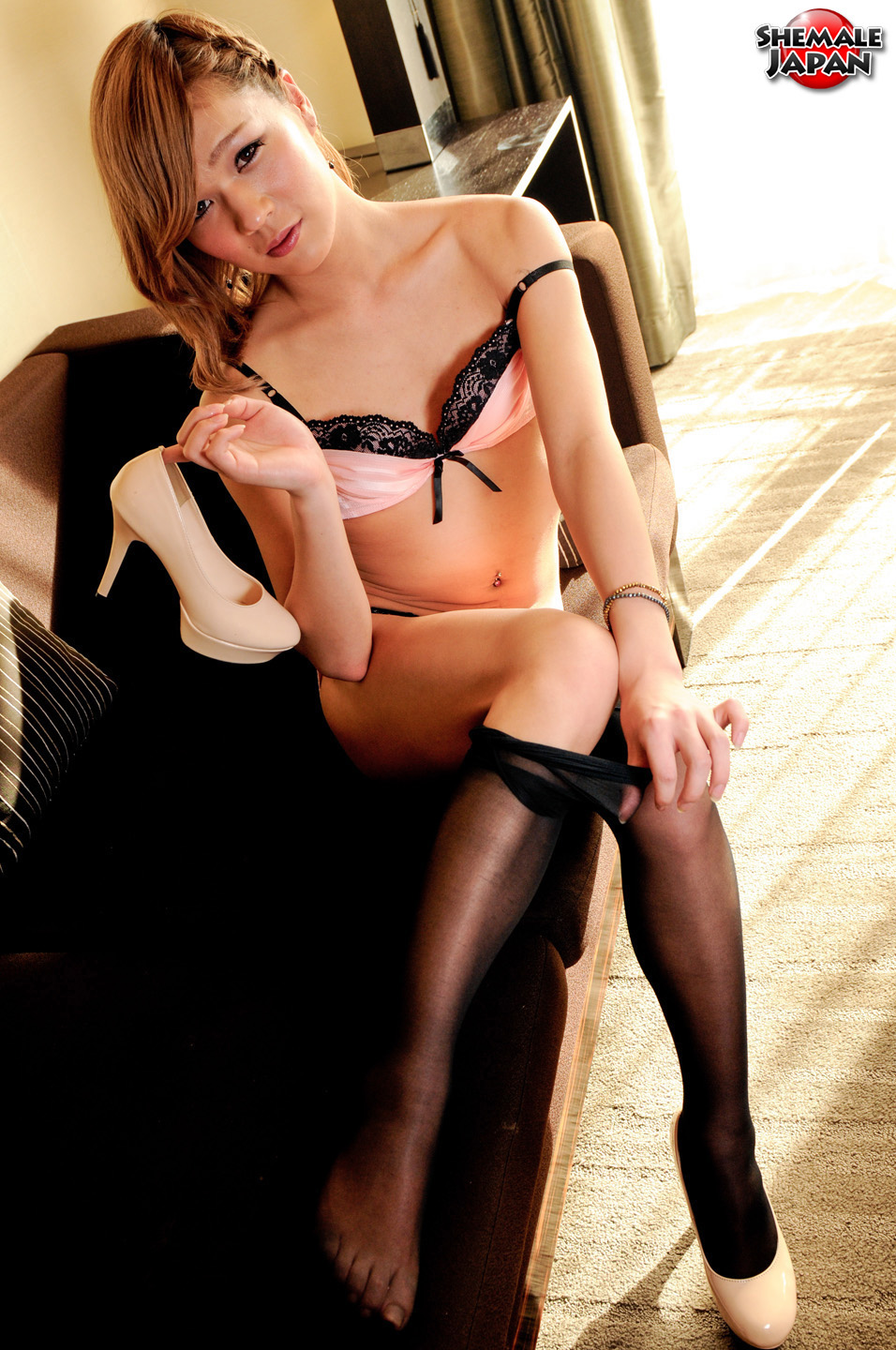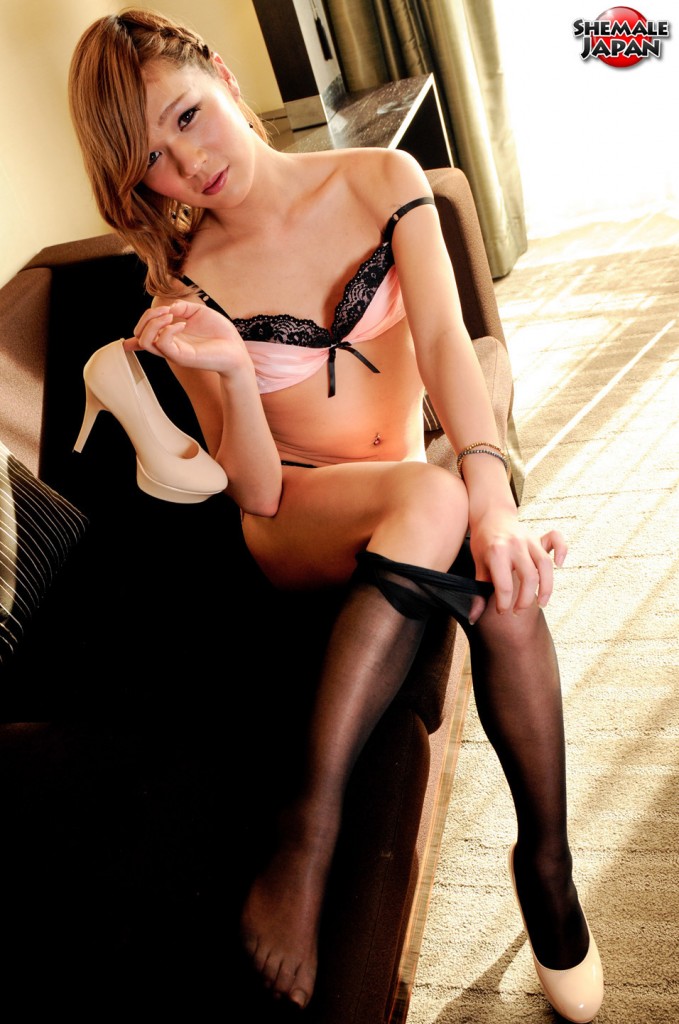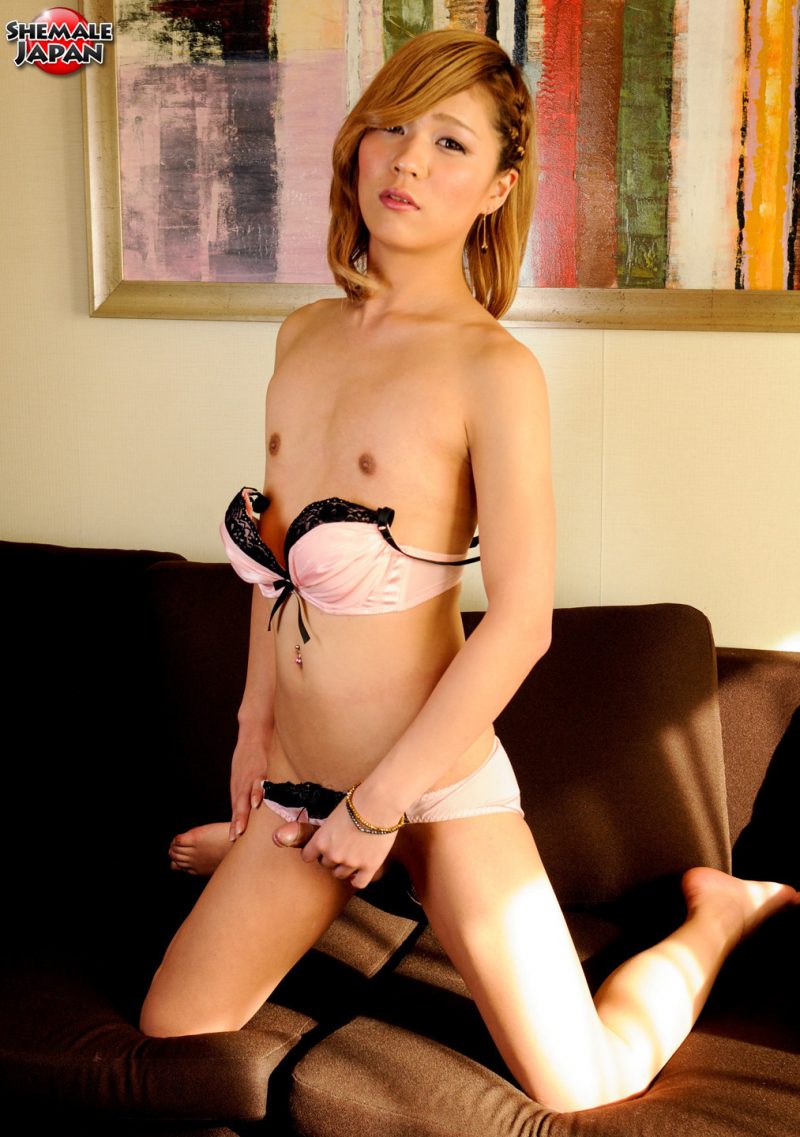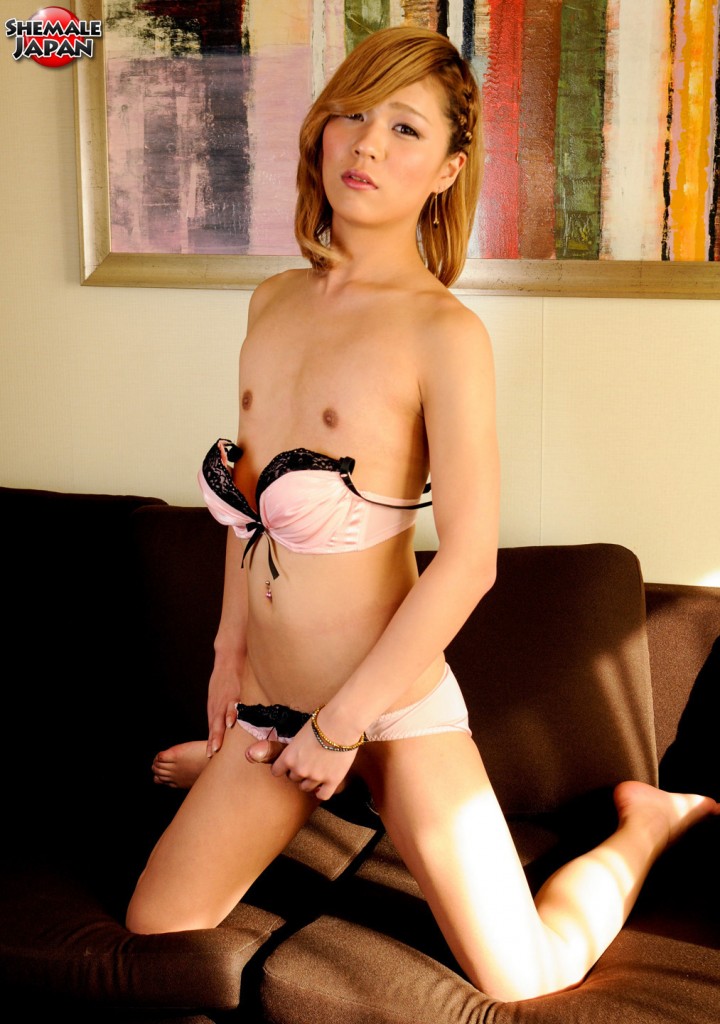 Ren Ouka is our newest addition to SMJ and we think you are going to love seeing this 19 yr old newhalf stripping and playing with her cock.
Ren speaks English, Japanese and Korean as she has traveled extensively in her lifetime and lived for a time in the USA, where she studied for 3 yrs in Chicago.
Her mother was a fashion model in Korea and it would appear she's inherited some of her mother's figure and good looks. She certainly knows how to pose and look sexy in her short skirt and show off her legs in her black pantyhose.
Ren works in a show pub here in Japan where she entertains guests and tells us she is attracted to men who are wild and passionate when she's having sex.
Watch as she slips off her heels and sitting with her feet on the sofa, she puts her hands between her thighs and rubs her cock through her pantyhose and panties.
Stripping off her pink satin bra and pantyhose, she then pulls out her super sweet cock from inside her panties and laying back she strokes her erect member in her hand.