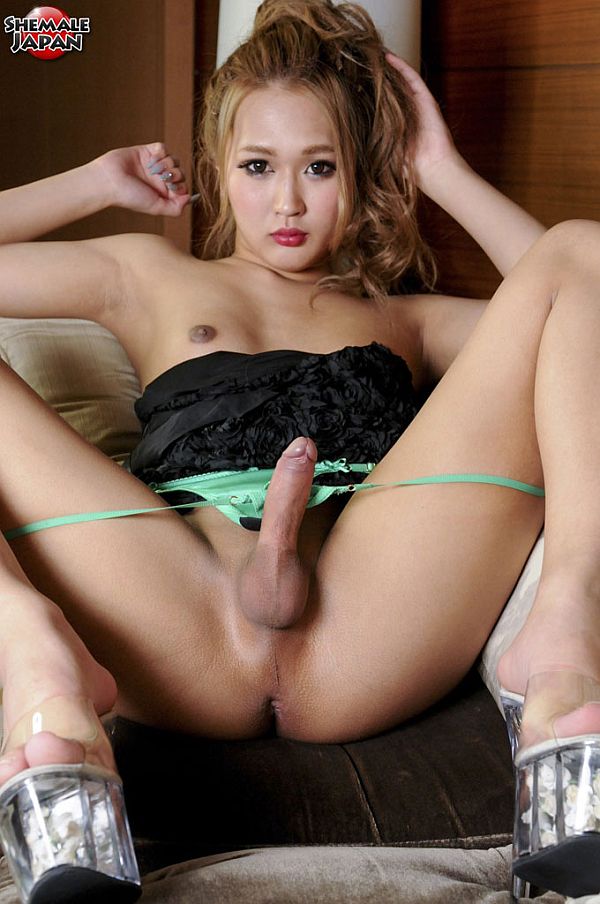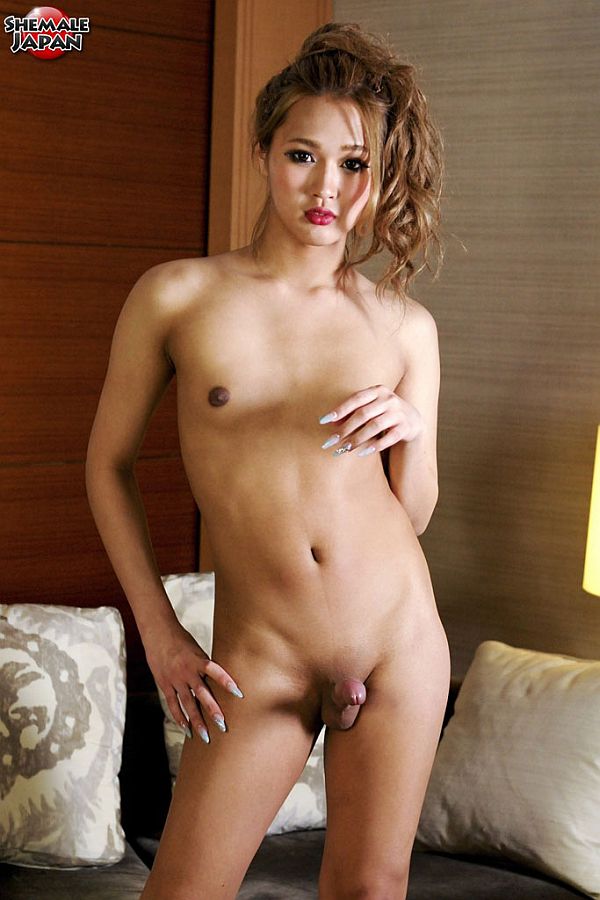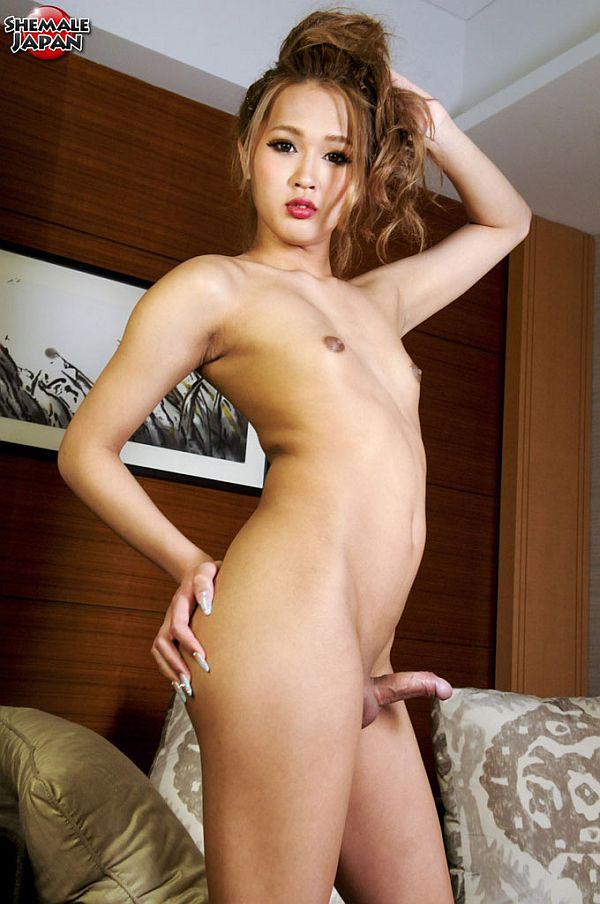 Beni is going out tonight because she wants to get fucked and decided to wear one of her sexiest outfits to attract attention. Which isn't difficult for a Japanese ladyboy like Beni, as she is so passable as a girl and lots of men will want to fuck her once they see her partying on the dance floor in that short, black satin dress and stiletto heels.
Beni's long blond hair falls around her pretty face and down to her shoulders as she looks in the mirror and applies red lipstick to her soft mouth. She knows that by the end of the night she will have those luscious lips wrapped around some guys' throbbing cock, and it won't take long before he is gushing sperm into her wet and willing mouth.
Beni knows she is a hot girl and gets turned on as she looks at herself, feeling the pressure of her cock getting hard in the her tiny, satin pantie thong. She reaches behind and pulls the crotch of her panties to the side and exposes the puckered ring of her sweet bum hole where she likes to get fucked. The tanned flesh of sweet ass cheeks look so hot, no man could resit wanting to thrust his member deep inside her tight, ladyboy pussy.
Now she's feeling really horny and pulls her panties down so they are stretched between her bare thighs and begins to stroke her erect cock. She really needs to have an wank now, so stripping off her clothes she gets on the bed and plays around with her adorable shedick.