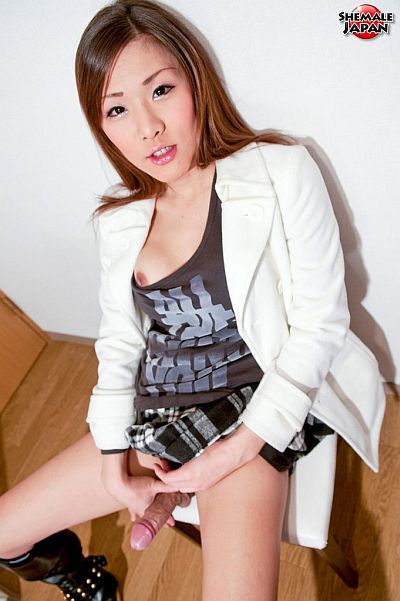 Misaki Shiratori is back on Shemale Japan with a new look and a new name!
Now known as Karina, I almost didn't recognize her! However, I'm still mesmerized by her sexy body, long tapered legs, and playful smile. She looks better than ever!
Karina is a Japanese Superstar, a celebrity show-dancer who enjoys mainstream success in Japan. One look at her amazing body and beautiful pale skin and you'll see why. She has lovely breasts and a super cute smile.
When Karina agreed to do a photo-shoot for Shemale Japan, we couldn't believe it, but here she is with her big hard cock for all to see.
She's done 6 movies for Shemale Japan to date, and is now officially our most popular model as voted by our members. So come on in and see Karina (Misaki) Shiratori playing with her big fat cock in her exclusive movies at Shemale Japan.