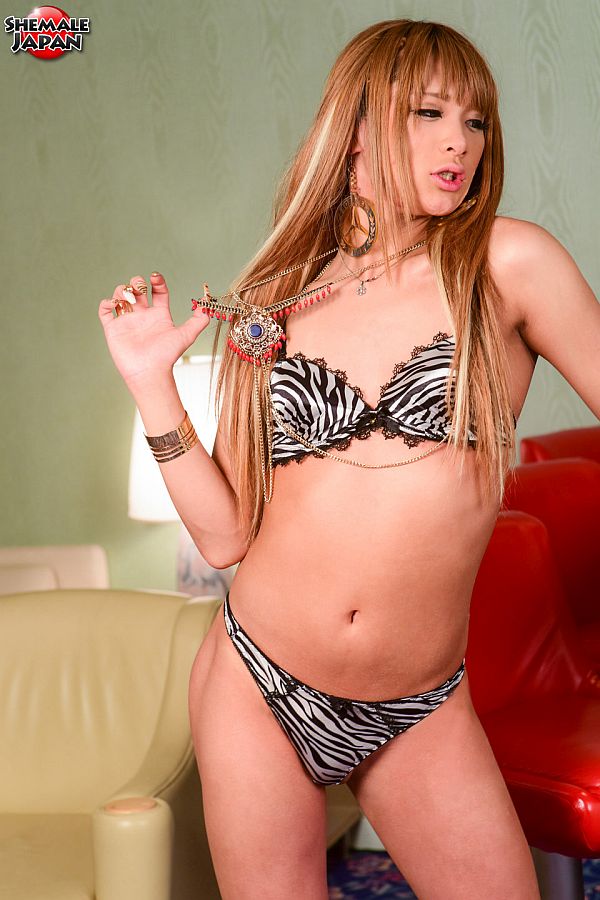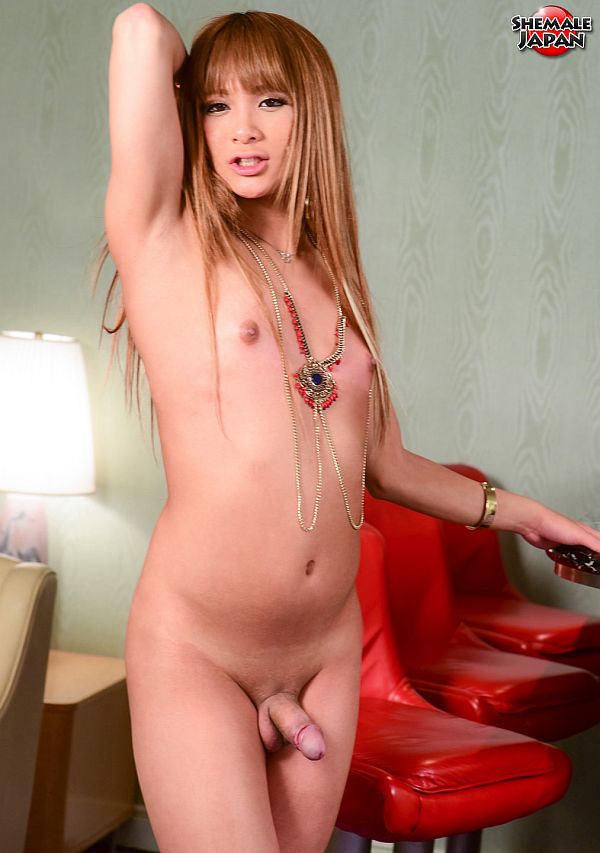 Newhalf Saya Koda is a pretty tgirl with pixie features and long hair, looking very sexy in her skimpy orange top, tight shorts and belt at the start of her video.
Stripping off her outfit reveals she is wearing a zebra print bikini bra and panties, and standing in her stiletto heels with her legs set apart she slowly rotates her ass in a very sexy way. Her skin is tanned a natural light brown color, which contrasts nicely against the black and white pantie thong that slips between the cleft of her tight buttocks.
Saya slowly eases her panties down and leaving them stretched around her thighs and using her fingers she spreads the cheeks of her arse and exposes her tight little anus. Using both hands she pulls her buttocks apart and bends over slightly and her anus gapes open, suggesting it's probably been used recently.
Saya pulls up her panties and turns around and her slender manicured fingers rub the bulge of her erection through the material of her panties that can barely contain her cock. She strips off her bra to reveal her small tits, then strips her panties down her legs and over her stiletto heels.
Saya turns sideways on and her cock stands erect at an angle from her groin like a hot poker. She strokes the length of the shaft with her fingers and long nails and the skin of her cockhead tautens around the shiny purple crown of her throbbing prick as she wanks it off.