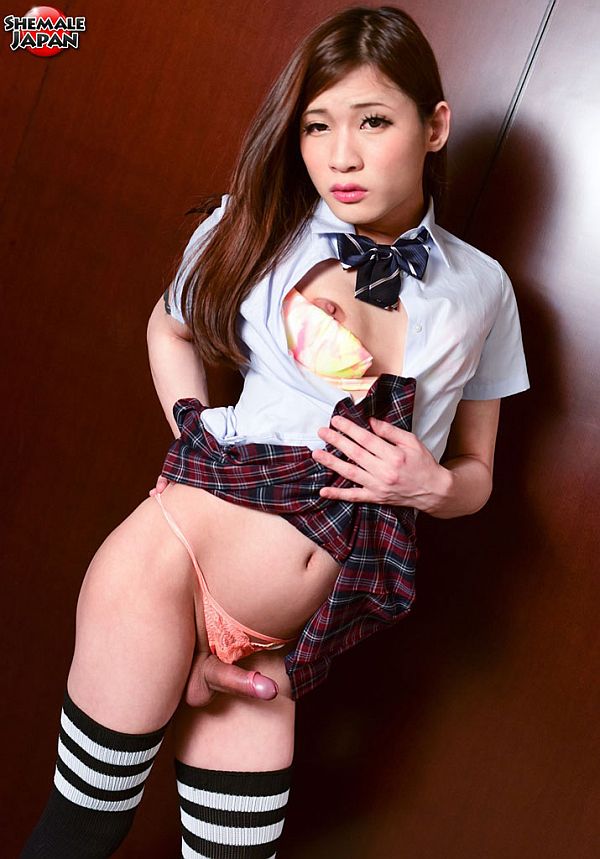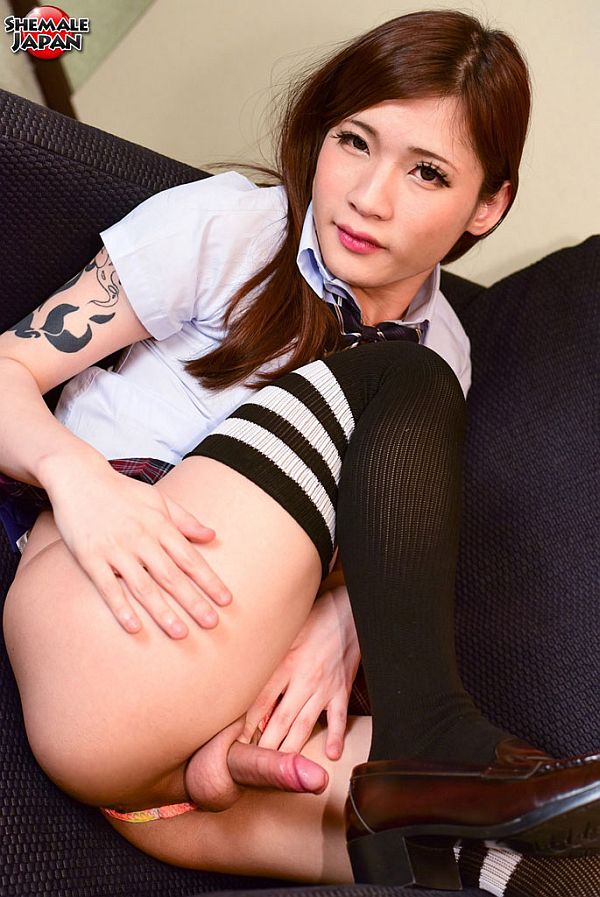 Pretty Japanese ladyboy Mako admires how she looks in her sexy school uniform while standing in front of the mirror. Turning around she takes a look at her ass in that short plaid skirt, the flesh of her thighs above those sexy stockings on her legs are so alluring, she knows she looks like a perfect little sweetheart.
She's the kind of girl you want to play with, the one who looks so hot in her uniform and likes to flirt with you during break time. Smiling and teasing, her short skirt flares as she turns around and gives you a tantalizing glimpse of her sexy panties.
You feel the temptation to run your hand up her stockings and feel the flesh of her thighs, then slide it up under her skirt and feel her panties. Oh, but what's this you feel in the palm of your hand? Hmm, a nice warm bulge under the soft cotton material in the front of her panties. You give it a rub and she makes soft sounds of pleasure as her cock begins to grow under the touch of your hand.
Mako lifts her skirt and runs her finger over the growing bulge, then pulling aside the crotch of her panties her cock springs out fully erect and her balls swinging heavy between her thighs. You reach out and wrap your fingers around the curved shaft of her cock and wank it off, tugging the foreskin back over the shiny purple knob with each stroke of your hand.
Mako strips off her skirt and sits back on the sofa with her feet up on the seat and her stockinged legs wide open. She reaches between her thighs and wanks her cock, while you touch her heavy balls and explore the exposed the puckered ring of her ladyboy pussy with your fingers.