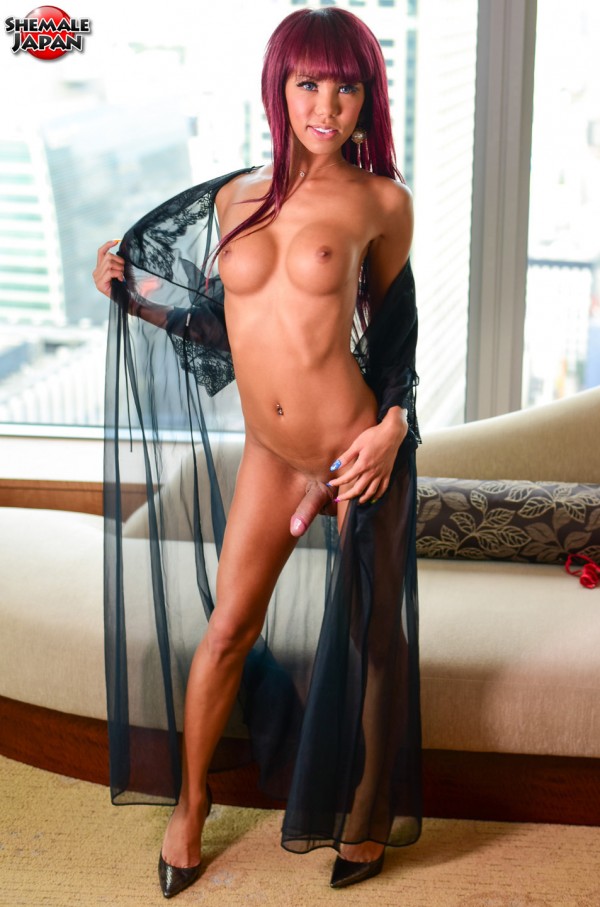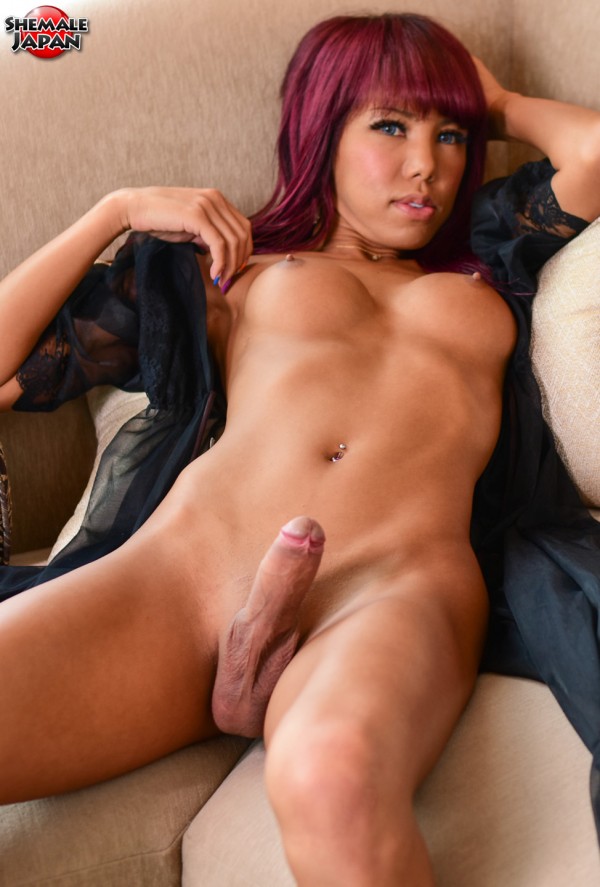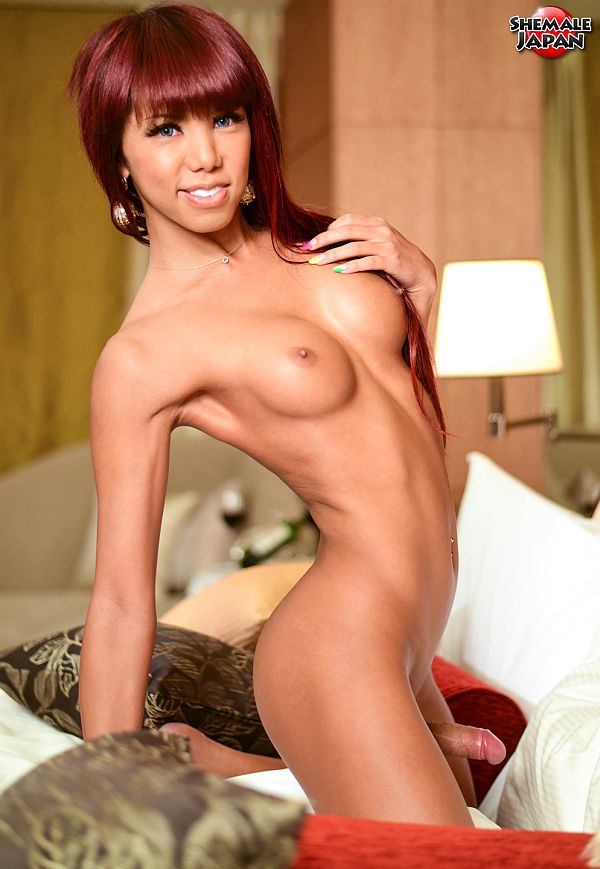 The hottest ladyboy on the planet, Miran returns as promised, looking elegant in a sheer black gown, while seductively sipping a glass of red wine, before getting naked and flaunting her amazing body in her latest photo-set and video.
Miran looks so seductive dressed in a sheer nylon night-gown as she lifts the diaphanous material and flaunts her slender, tanned body. Her boobs are supported by a red satin bra and around her hips are matching panties which conceal the bulge of her enormous cock.
Miran's teeth flashed a beam of whiteness as she smiled and sat with her legs open, rubbing her hand over the bulge of her hard cock through the front of her tight, satin panties.
Miran reached into her panties and her cock emerged fully erect over the elastic waistband and the shaft rubbed against the tan flesh of her lower belly. She opened the front of her gown and pulled down the cups of her red satin bra so her round breasts and perky brown nipples peeked out.
Miran stood and pulled her panties to one side and her lovely hard cock stood out at an angle from her body as her fingers played lightly along the shaft.
Allowing her sheer nightdress to slip and fall away, she stripped off her bra and posed in front off the mirror, admiring her slender frame and lovely rounded titties.
Miran turned and pulled her panties over the pert cheeks of her ass and slipped them down her legs to the floor. She stepped out of her panties and pressed her thick cock back, her heavy balls swinging between her thighs as she spread her tight buttocks with her hands.