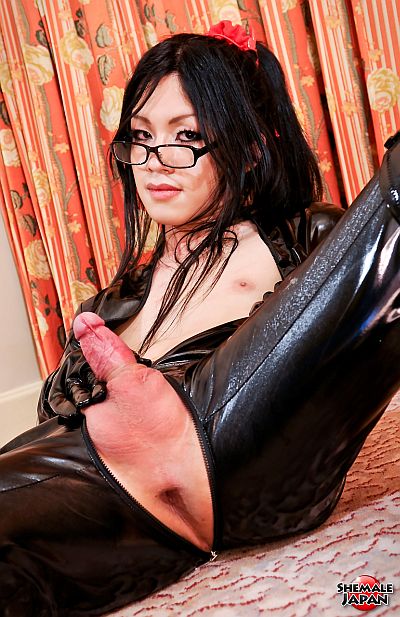 Japanese Shemale Kanato never looks the same in any of her videos, as she loves to dress-up in different costumes and reinvent herself.
In this scene Kanato struts around in skin tight shiny latex, with her cock and ass hanging out of the split crotch as she strokes herself off for the world to see.
Kanato loved wearing this shiny outfit and as soon as she put it on she was bumping and grinding her hips, showing off her cock and ass through the open crotch of her shiny pants.
She looked as hot as hell as looked over the rim of her glasses and lovingly stroked her stiff prick with with her gloved hand.
The sound latex rubbing together added to her sexual arousal as she languorously wanked her cock with her gloved fingers, emitting little sounds of pleasure as she enjoyed giving her rod a good tug.