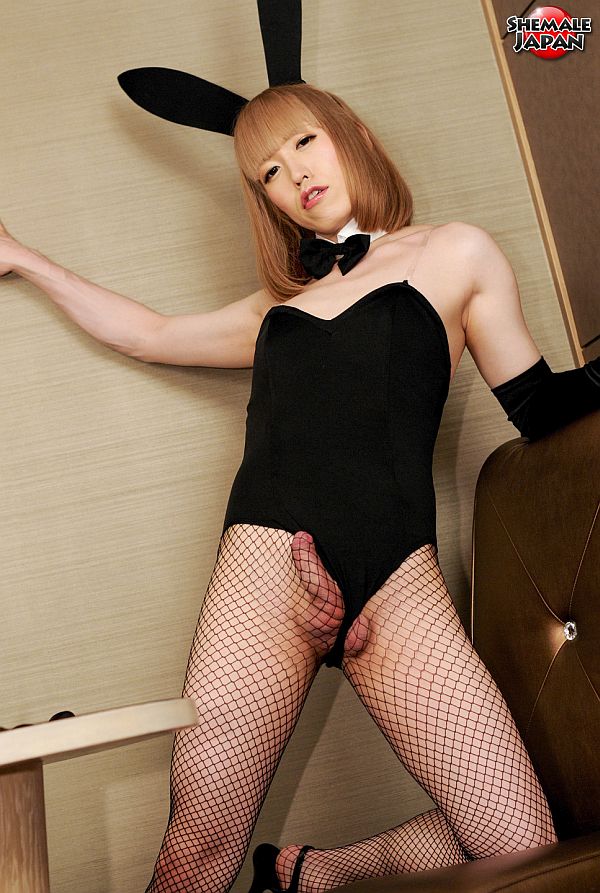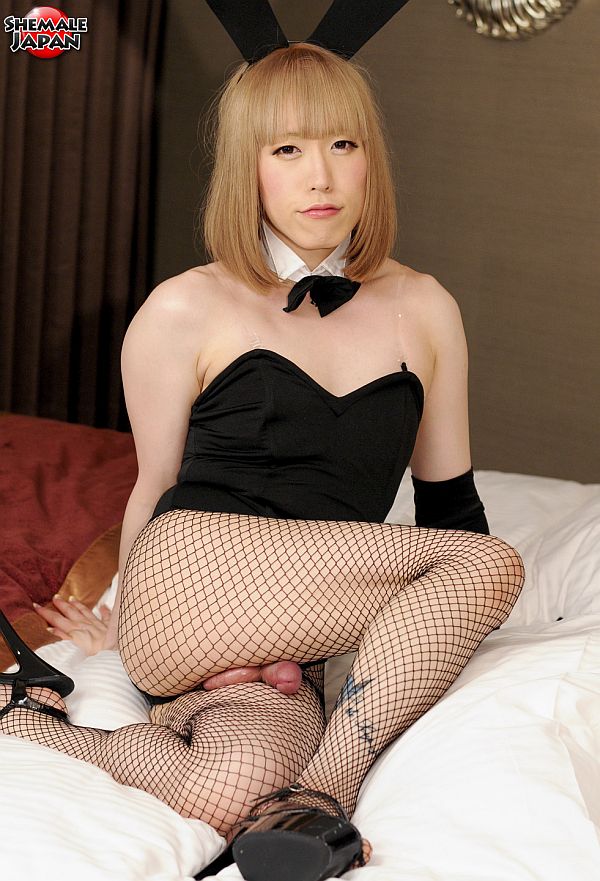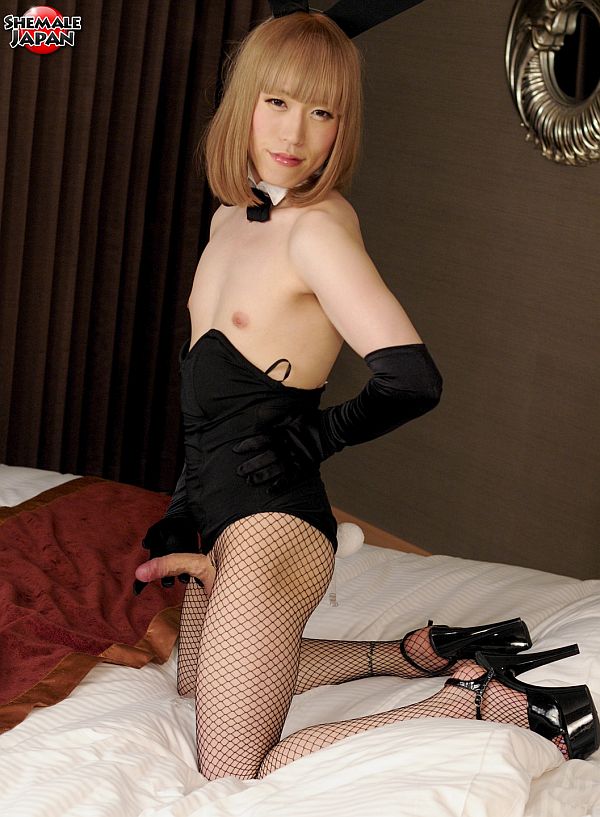 Ripo Suzune dressed as a sexy bunny girl, sat in her chair and drew her gloved hands down the length of her shapely legs in their layer of fishnet pantyhose and platform heels. It gave her much pleasure as she felt the softness of her satin gloves brushing over the surface of her pantyhose that clung to her legs.
The cupid bow of her lips formed into a smile as she opened her legs and rubbed the ridge of her erect cock through the tight material of her leotard. Pulling aside the crotch revealed her stiff penis and balls, trapped behind the diamond shaped mesh of her tight fitting, fishnet pantyhose.
Ripo contracted the muscles of her sphincter and made her erection twitch so the mesh tightened around the pink and purple crown of her cockhead inside her pantyhose. She cupped her balls with her gloved fingers and stroked the shaft of her throbbing member through the exciting layer surrounding her erect prick.
Ripo cut a hole in the front of her hose with some scissors, then pulled out her tumescent penis and it lolled around like a thick sausage next to her pantyhosed thigh. She wrapped her fingers around the shaft and wanked it off in her hand, the purple head enlarging with every stroke as she tugged on her meaty schlong.
Ripo knelt on the bed and jerked herself off, eyes closed with a look of concentration on her face as she focused on building up her pleasure. She gasped with joy as she climaxed and multiple jets of sperm ejaculated from the end of her prick and landed on a tray that she'd placed before her on the bed to catch the strands of her ladyboy cum.